Unleash Your Golfing Experience with the Electric Lifted Golf Cart
Introducing the pinnacle of golf course innovation – the Electric Lifted Golf Cart. Elevate your game and redefine your golfing experience like never before. With cutting-edge technology and unmatched style, this cart is designed to exceed your expectations both on and off the fairway. Upgrade your golfing journey with the Electric Lifted Golf Cart. Elevate your performance, elevate your views, and elevate your connection with the game you love. Discover the perfect balance between innovation and tradition, and experience golfing like never before. Your next round starts with a drive in our Electric Lifted Golf Cart – where technology meets the tee.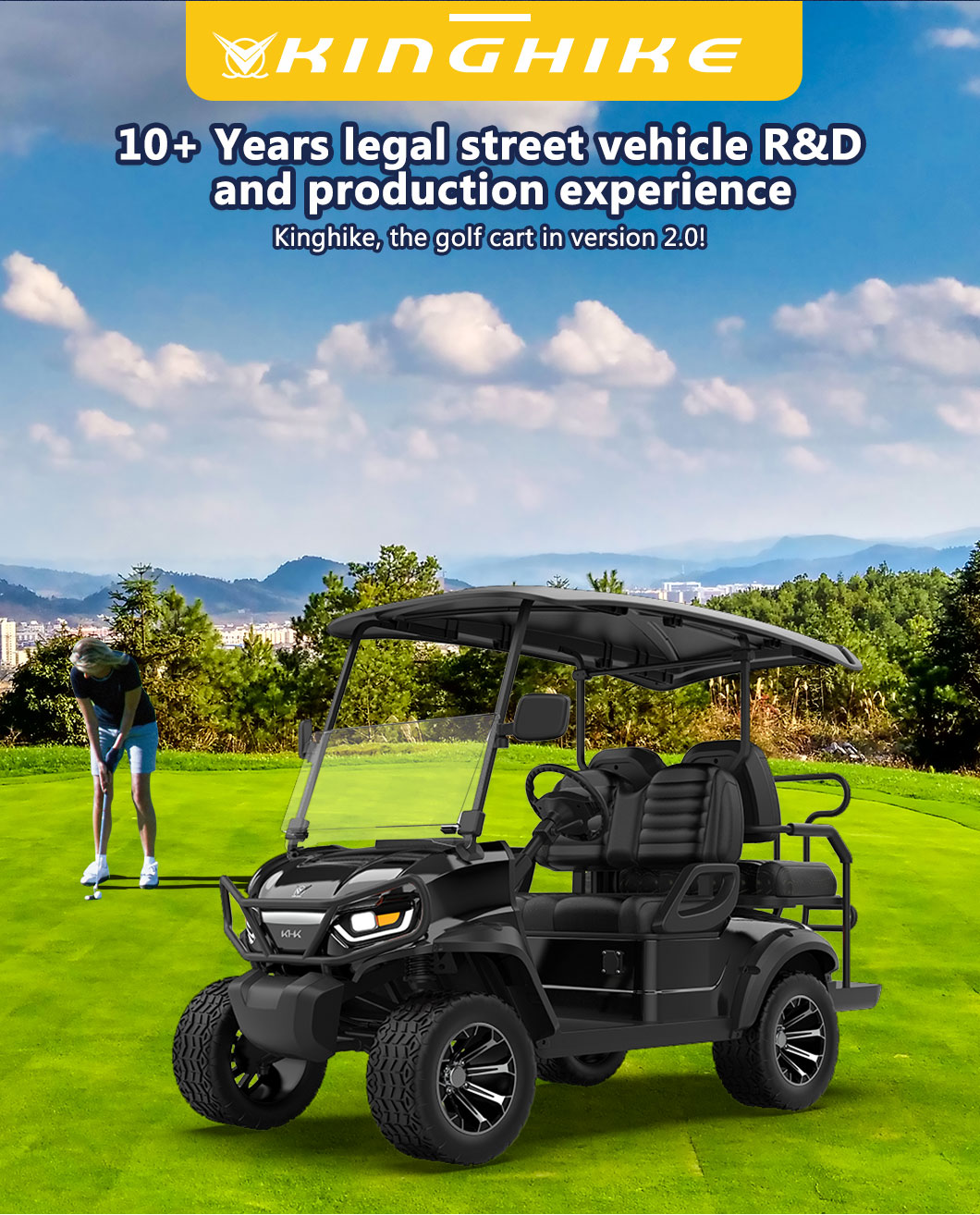 Effortless Power and Performance
Powered by electricity, our Electric Lifted Golf Cart brings a new level of efficiency to your golf game. Experience smooth acceleration, consistent power delivery, and a quieter ride that won't disrupt the tranquility of the course. Conquer uphill challenges and navigate tricky terrains effortlessly, all while enjoying a responsive and exhilarating performance.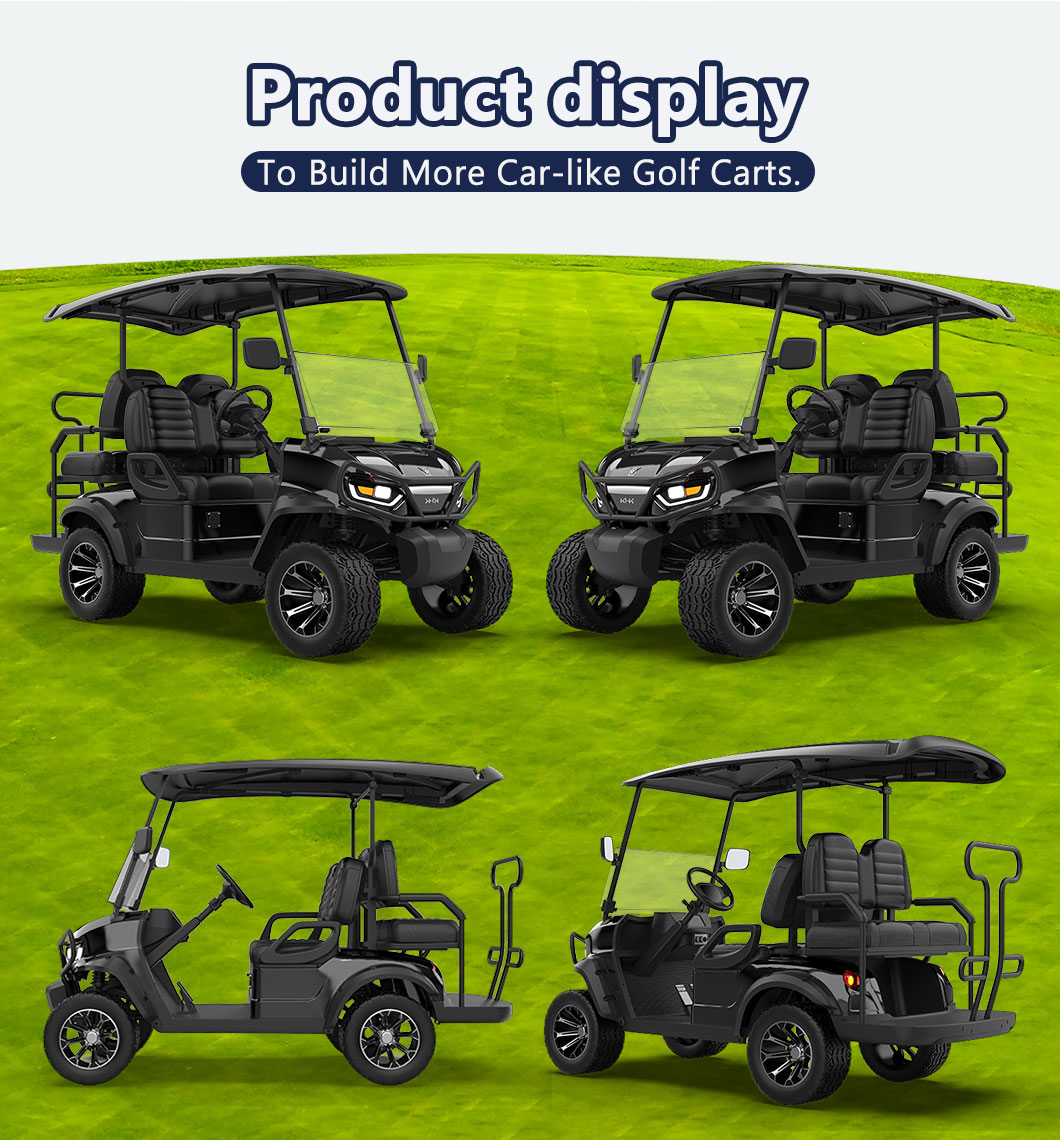 Lifted Design for Unrivaled Views
Witness the course in all its glory with our lifted design. The elevated stance not only adds to the cart's aesthetic appeal but also provides you with unparalleled views of the course. Feel connected to the landscape as you cruise along fairways and greens, soaking in the beauty of the game's natural surroundings.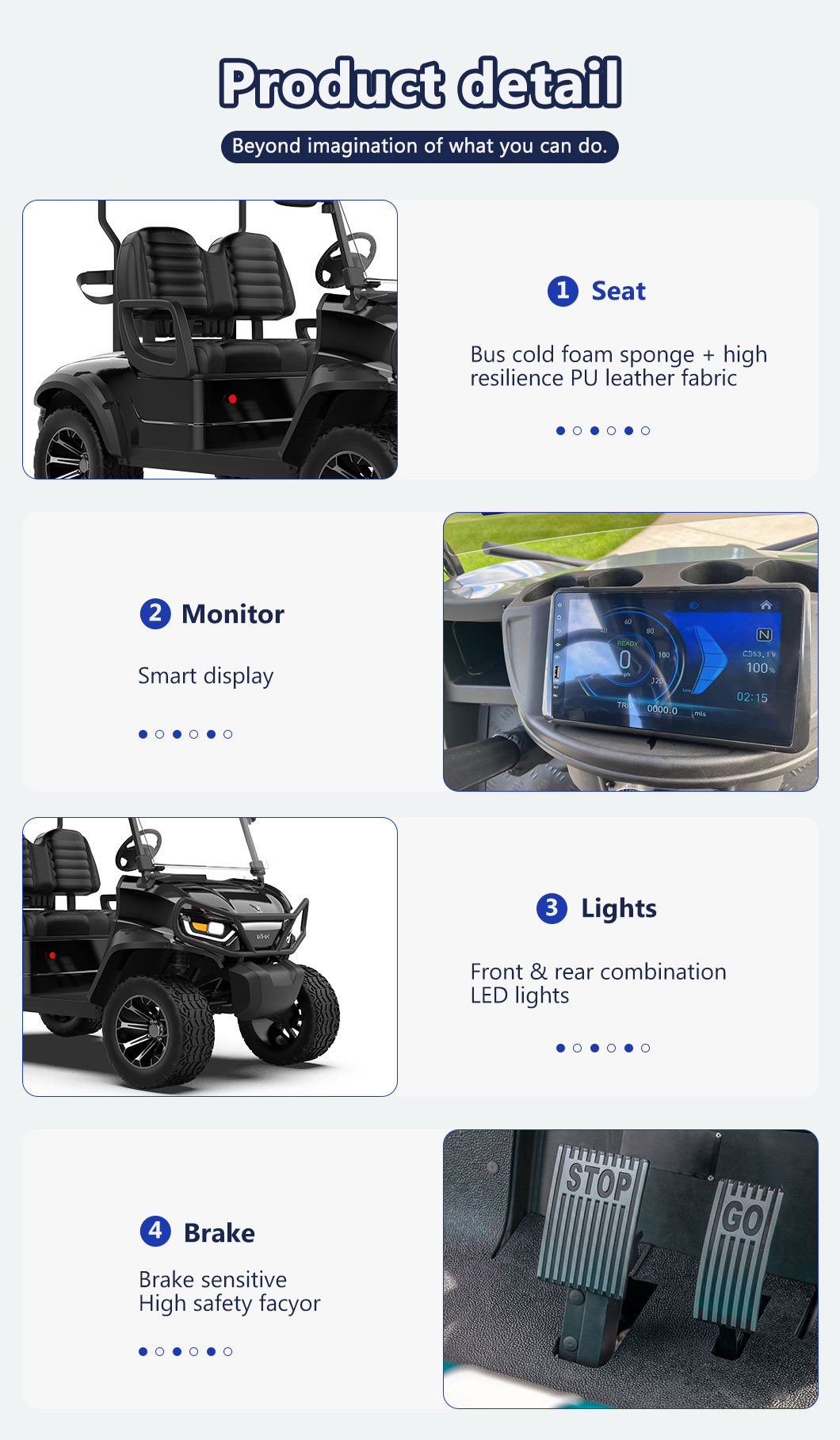 Eco-Friendly Excellence
Embrace eco-conscious golfing with our Electric Lifted Golf Cart. Say goodbye to fuel emissions and welcome a greener way to enjoy the sport you love. The electric powertrain reduces your carbon footprint and contributes to the preservation of the environment, allowing you to enjoy your rounds guilt-free.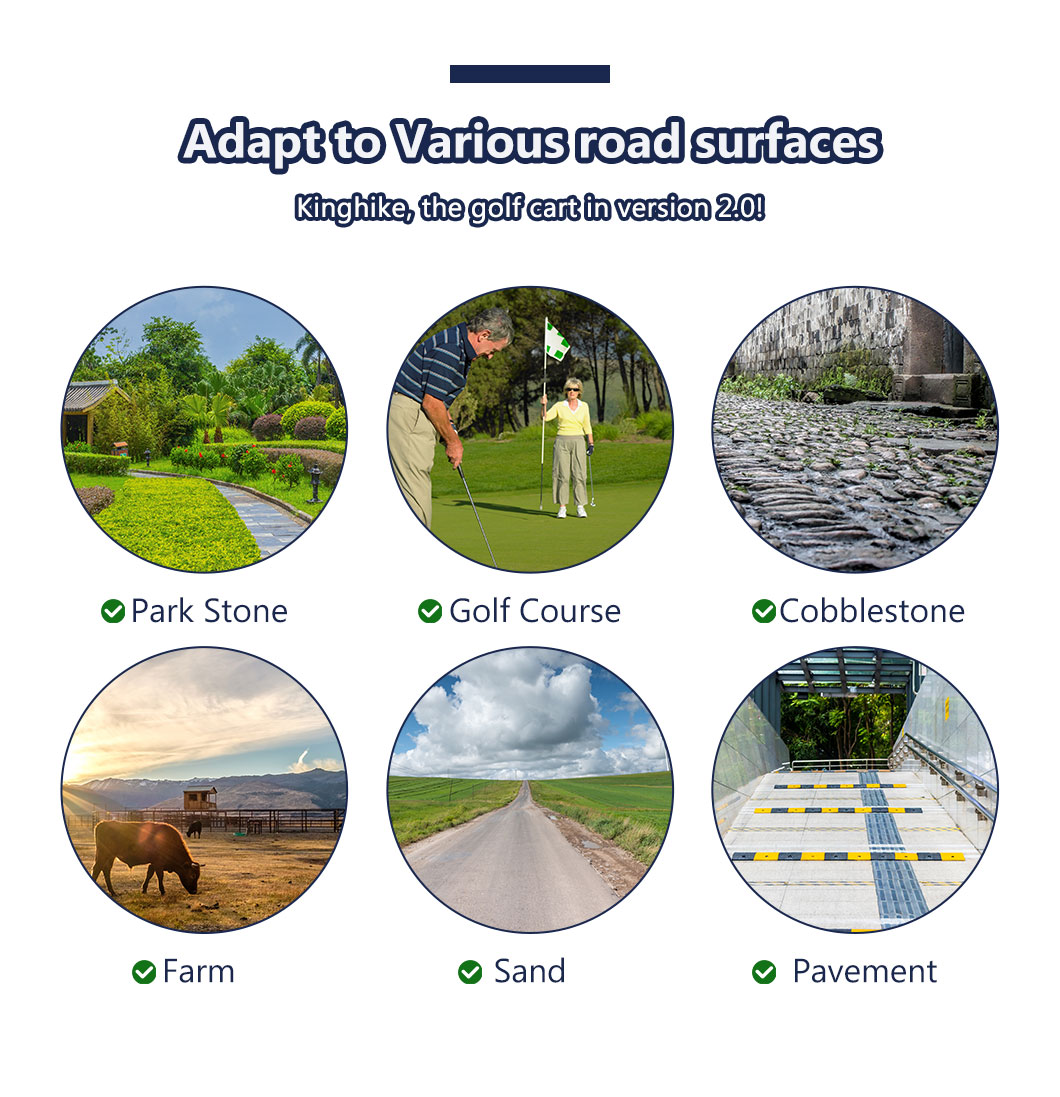 Style Meets Functionality
Crafted with a blend of style and functionality, our Electric Lifted Golf Cart boasts modern aesthetics and practical features. From spacious seating to clever storage solutions, every detail is designed to enhance your comfort and convenience. With attention to both form and function, you'll experience golfing in a whole new light.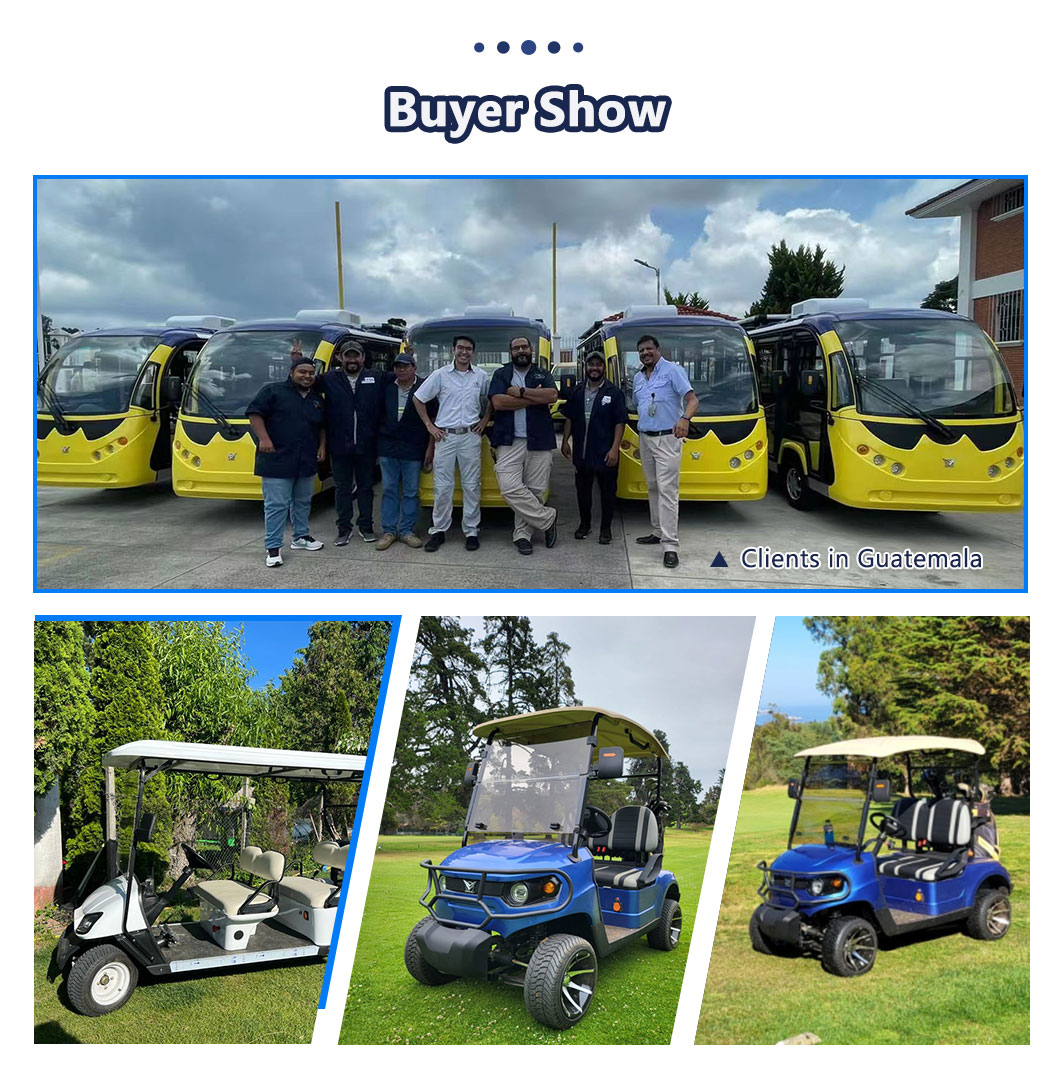 Smart Connectivity at Your Fingertips
Stay connected even on the course with integrated smart features. Our Electric Lifted Golf Cart offers connectivity options that keep you in touch with friends, family, and the latest course updates. Experience the perfect balance of technology and tradition as you navigate the greens.Are you ready to revolutionize your golf game? Step into the future of golfing with the Electric Lifted Golf Cart. Embrace power, style, and eco-friendliness in every swing. From tee-off to the 18th hole, this cart guarantees a golfing experience that's as thrilling as it is environmentally responsible.