Elevate Your Golfing Experience with the GRL 2+2 Seater Lifted Golf Cart
Step into the world of innovation with the GRL 2+2 Seater Raised Golf Machine, a groundbreaking merger of flair, capability, and extravagance meticulously tailored to revolutionize your golfing escapades. This cutting-edge golf cruiser redefines motion on the putting green, offering a seamless integration of practicality and elegance that elevates your complete golfing odyssey.
Unparalleled Design
A true testament to the art of design, the GRL 2+2 Seater Lifted Golf Vehicle showcases unrivaled excellence. Its smooth curves, thoughtfully designed seating, and contemporary beauty emit an aura of refinement that captures admiration at every curve. Created with meticulous care, this golf cart isn't just a way to get around – it becomes an embodiment of your unique style.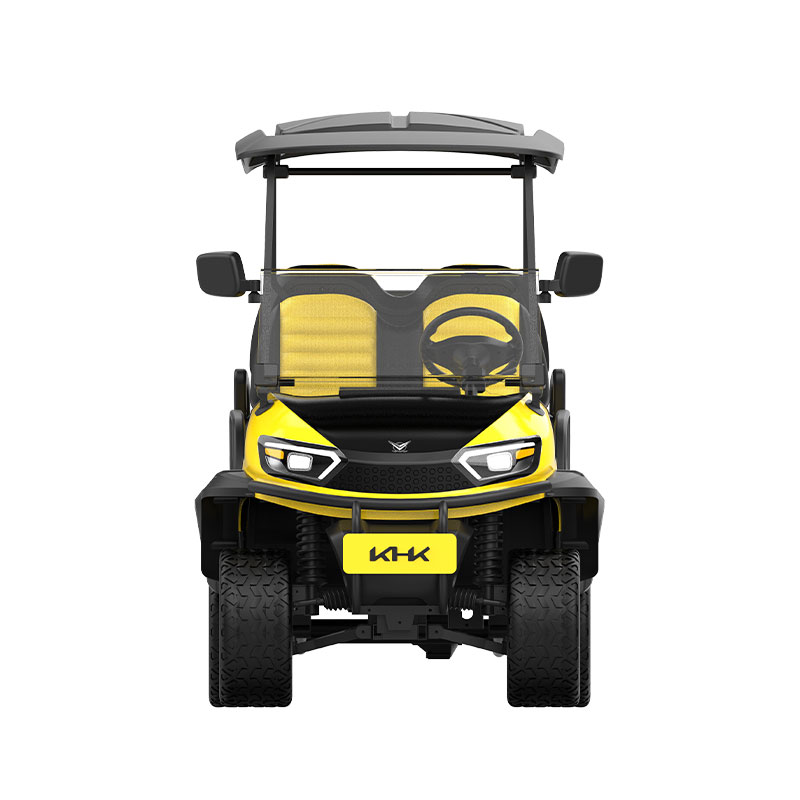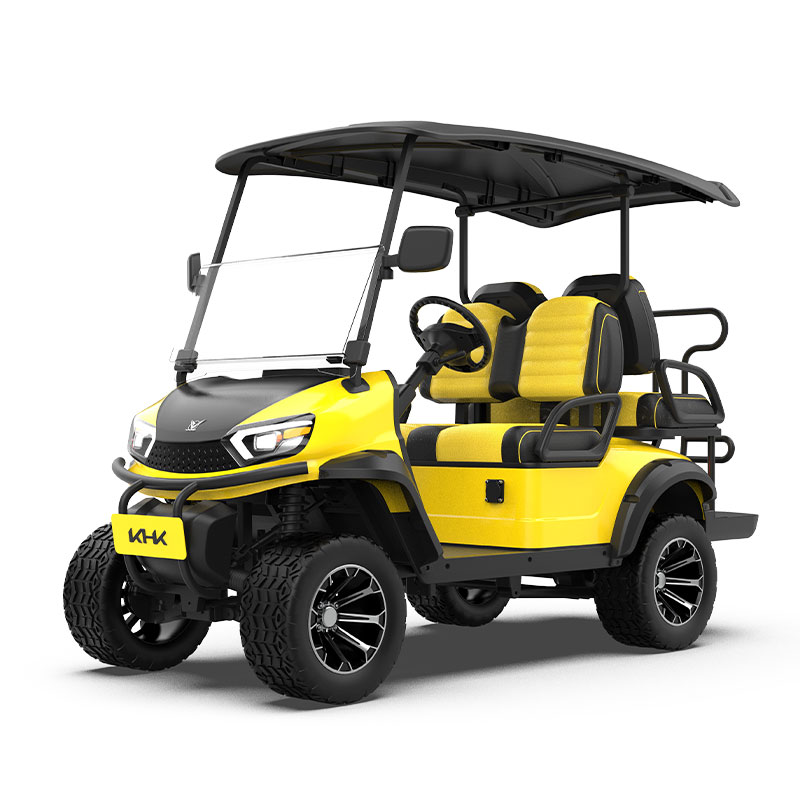 Spacious Comfort
Immerse yourself in a realm of luxury that cocoons you in comfort. With its inventive 2+2 seating layout, this golf cart provides ample space for both your golfing companions and equipment. Nestle into plush, well-designed seats that cradle you throughout your game, ensuring that every moment on the fairway is accompanied by supreme relaxation.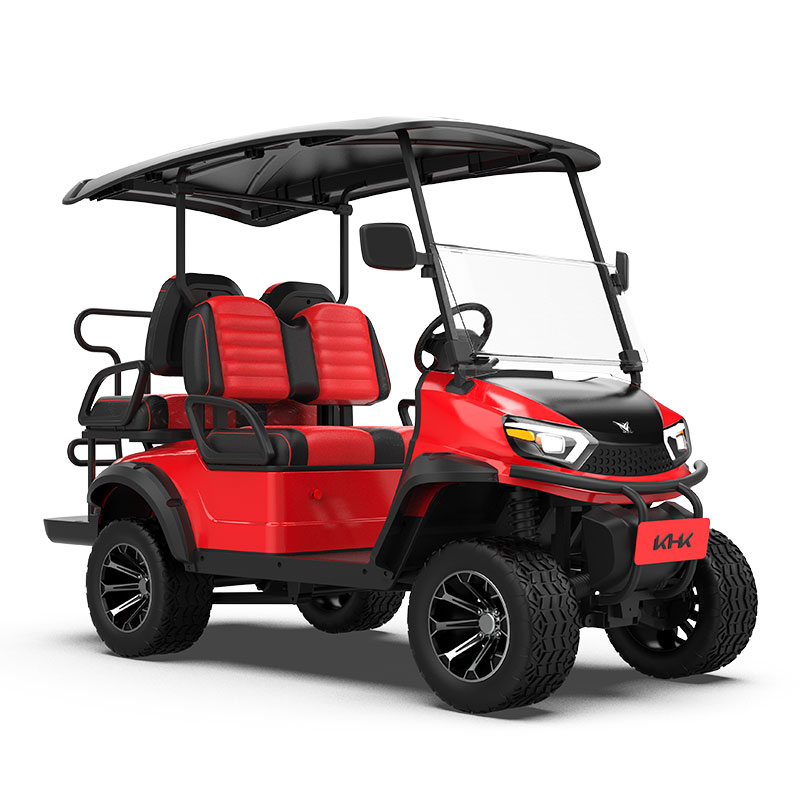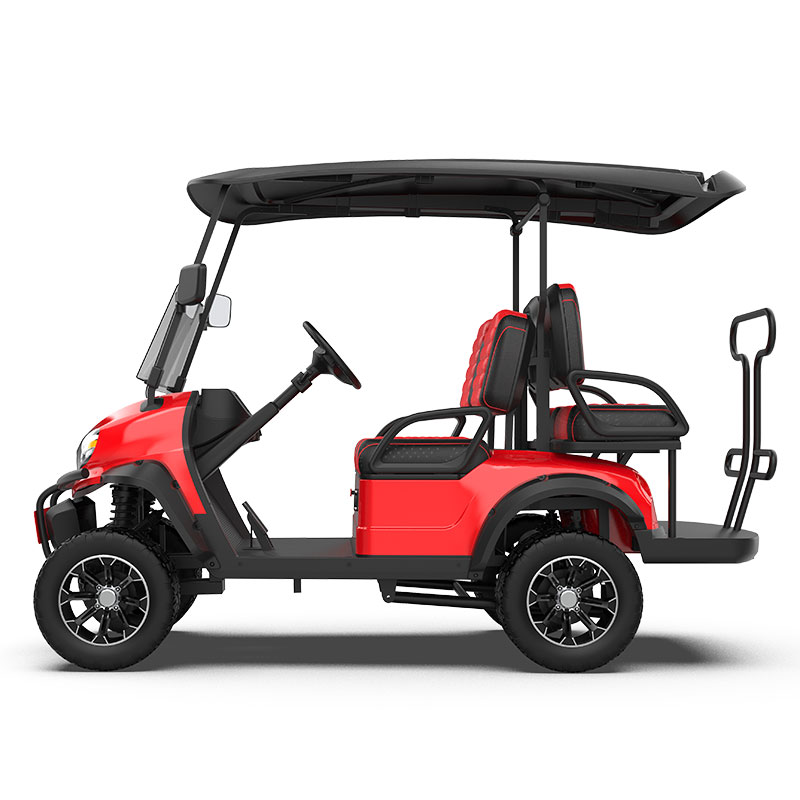 Unrivaled Performance
Laden with advanced technology, the GRL 2+2 Seater Uplifted Golf Cart delivers unmatched prowess. Its robust electric powertrain guarantees a noiseless, environmentally friendly voyage that flawlessly navigates through a variety of terrains, smoothly traversing verdant fairways and demanding landscapes alike. The elevated suspension system further amplifies your adventure, offering panoramic vistas as you make your way across the course.

Intuitive Features
Integrating user-friendly elements, this golf cart metamorphoses into an embodiment of your preferences. A seamlessly operable control panel places you at the helm, enabling you to effortlessly fine-tune settings to align with your tastes. With an array of storage possibilities, including adaptable rear seats that morph into cargo space, you possess the liberty to transport your essentials with absolute ease.

Seamless Connectivity
Remain seamlessly connected whether on the fairway or elsewhere with the GRL 2+2 Seater Uplifted Golf Cart's state-of-the-art connectivity attributes. Integrated Bluetooth functionality permits you to effortlessly stream your favored melodies while enjoying a round of golf, generating an immersive environment that heightens your entire encounter.


Eco-Friendly Brilliance
The GRL 2+2 Seater Uplifted Golf Cart doesn't just redefine lavishness – it wholeheartedly embraces its environmental role. Through its electric powertrain, it significantly reduces carbon emissions, ensuring a light impact on the environment as you savor your game. This steadfast commitment to sustainability aligns seamlessly with a greener future and underscores your dedication to both the sport of golf and the preservation of our planet.

Unleash the Possibilities
Discover a realm of excitement with the GRL 2+2 Seater Lifted Golf Cart, where every golfing round evolves into a captivating adventure. Whether you're navigating undulating landscapes, traversing picturesque bridges, or enjoying the camaraderie of fellow golf enthusiasts, this golf cart enriches your experience, laying the foundation for indelible moments on the greens.
Elevate your golfing expedition with the GRL 2+2 Seater Uplifted Golf Cart – a fusion of sophistication and prowess, where luxury becomes the norm. Immerse yourself in the pinnacle of cutting-edge golf cart innovation, letting your rounds of golf evolve into a realm of ease, connectivity, and pure enjoyment.