Elevate Your Golfing Experience with the GRL 2+2 Seater Lifted Golf Cart
Introducing the GRL 2+2 Seater Lifted Golf Cart, a revolutionary fusion of style, performance, and luxury tailored to transform your golfing escapades. This cutting-edge golf cart redefines mobility on the green, offering a seamless blend of functionality and elegance that enhances your entire golfing journey.
Unparalleled Design
The GRL 2+2 Seater Lifted Golf Cart stands as a testament to design excellence. Its sleek contours, ergonomic seating, and contemporary aesthetics exude a sense of sophistication that captures attention at every turn. Crafted with precision, this golf cart is not only a mode of transportation but an extension of your personal style.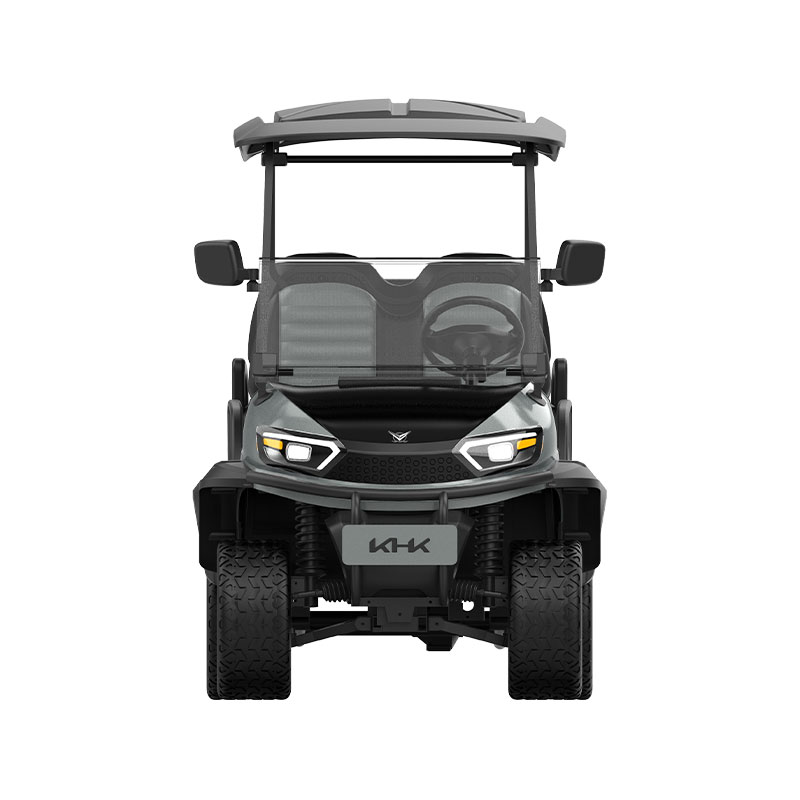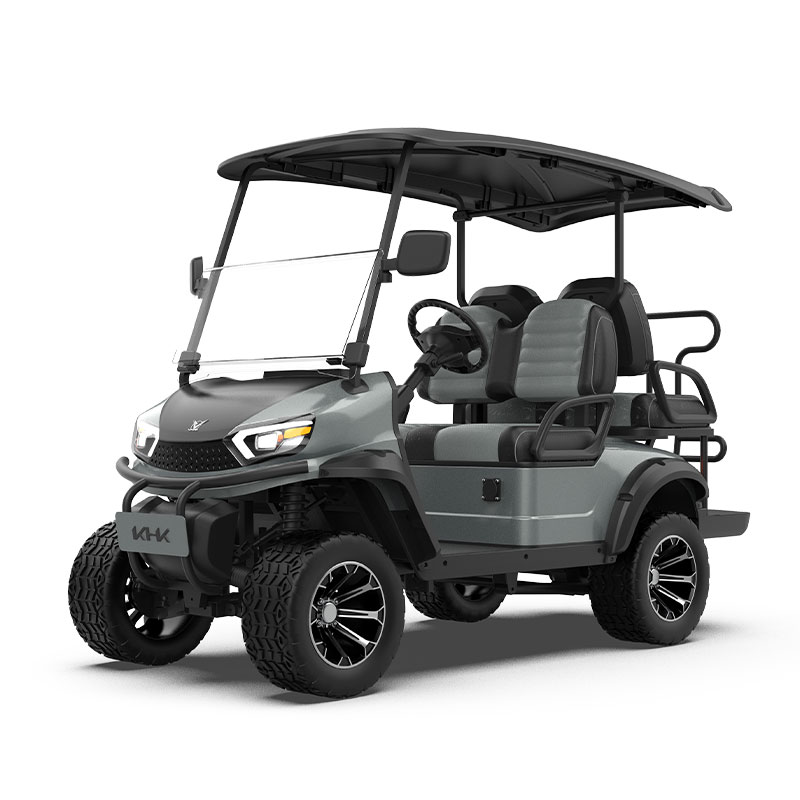 Spacious Comfort
Step into a realm of comfort that envelops you in luxury. With its innovative 2+2 seating configuration, this golf cart ensures ample room for both your golfing companions and equipment. Sink into plush, ergonomic seats that embrace you throughout your game, ensuring every moment on the green is accompanied by ultimate relaxation.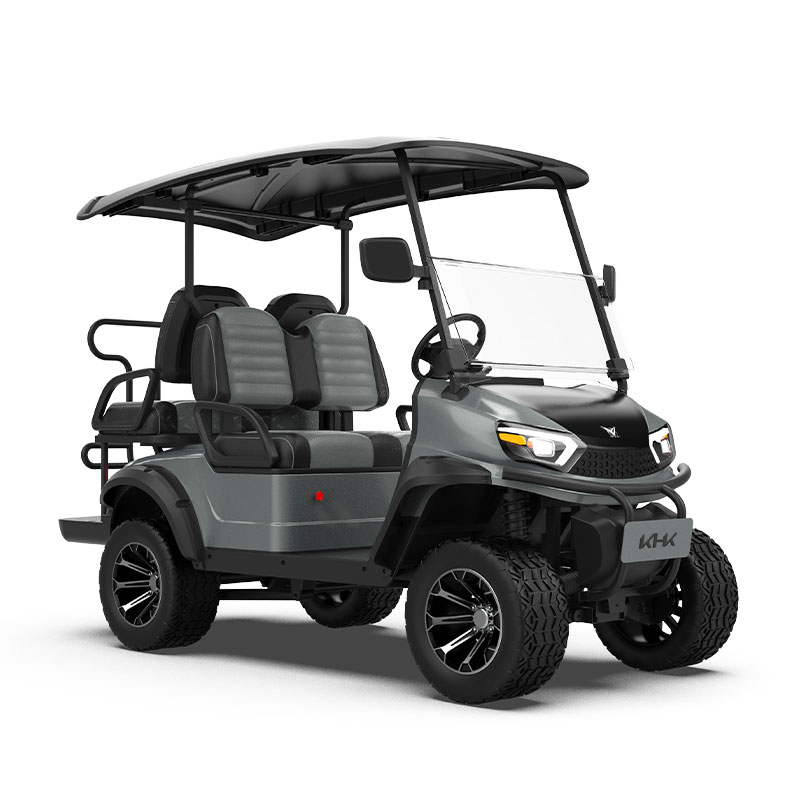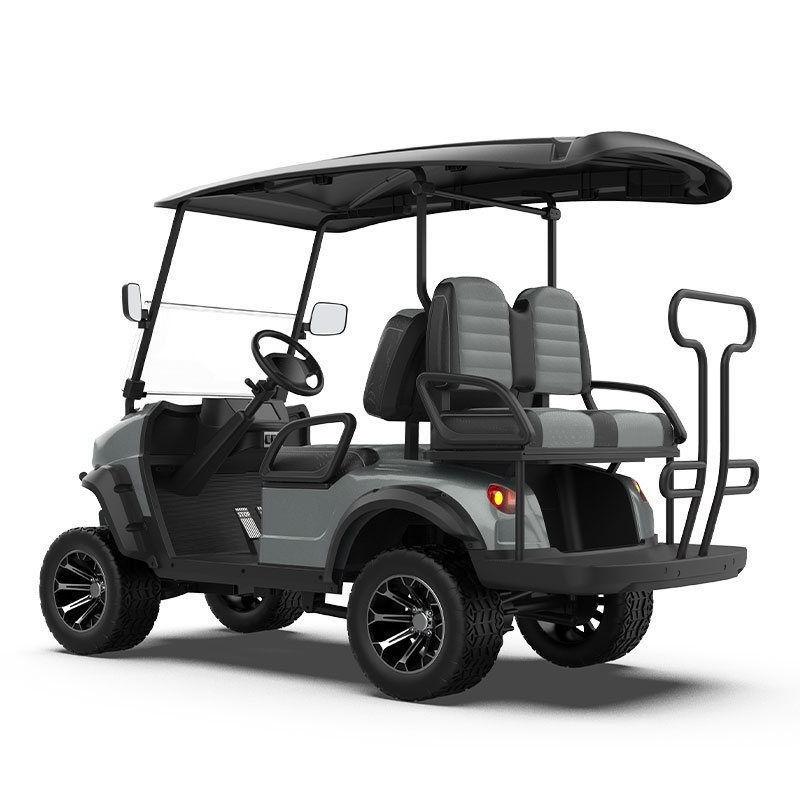 Unrivaled Performance
Equipped with cutting-edge technology, the GRL 2+2 Seater Lifted Golf Cart delivers unmatched performance. Its powerful electric drivetrain offers a quiet, emissions-free ride that seamlessly navigates various terrains, effortlessly gliding through grassy fairways and challenging landscapes alike. The lifted suspension further elevates your experience, granting you access to panoramic views as you traverse the course.

Intuitive Features
Incorporating intuitive features, this golf cart becomes an extension of your desires. A user-friendly control panel puts you in command, allowing you to effortlessly adjust settings to match your preferences. With ample storage options, including rear-facing seats that can transform into cargo space, you have the freedom to carry your essentials with ease.

Seamless Connectivity
Stay connected on and off the course with the GRL 2+2 Seater Lifted Golf Cart's advanced connectivity features. Integrated Bluetooth technology enables you to stream your favorite tunes while indulging in a round of golf, creating an immersive atmosphere that elevates your entire experience.

Eco-Friendly Brilliance
The GRL 2+2 Seater Lifted Golf Cart doesn't just redefine luxury – it embraces environmental responsibility. Its electric powertrain minimizes carbon emissions, ensuring you tread lightly on the environment while enjoying your game. This commitment to sustainability aligns with a greener future and underscores your dedication to both golf and the planet.

Unleash the Possibilities
With the GRL 2+2 Seater Lifted Golf Cart, every round of golf becomes an adventure. Whether you're navigating rolling hills, crossing bridges, or enjoying the camaraderie of fellow golfers, this golf cart amplifies your experience, setting the stage for unforgettable moments on the green.
Elevate your golfing journey with the GRL 2+2 Seater Lifted Golf Cart – where style meets performance, and luxury becomes a standard. Experience the epitome of modern golf cart innovation, and let your rounds of golf transcend into a realm of comfort, connectivity, and sheer enjoyment.