Elevate Your Golfing Experience with the GRL 2+2 Seater Lifted Golf Cart
Allow us to present the remarkable GRL 2+2 Seater Elevated Golf Vehicle, an avant-garde combination of sophistication, prowess, and opulence meticulously designed to metamorphose your golfing adventures. This state-of-the-art golf transport reinvents movement on the golf course, providing a harmonious amalgamation of utility and refinement that enriches your entire golfing expedition.
Unparalleled Design
The GRL 2+2 Seater Elevated Golf Carriage embodies the pinnacle of design mastery. Its graceful lines, ergonomic seats, and modern visual appeal radiate an air of elegance that commands notice from every angle. Meticulously fashioned, this golf cart transcends being merely a means of conveyance, transforming into a direct reflection of your individual taste.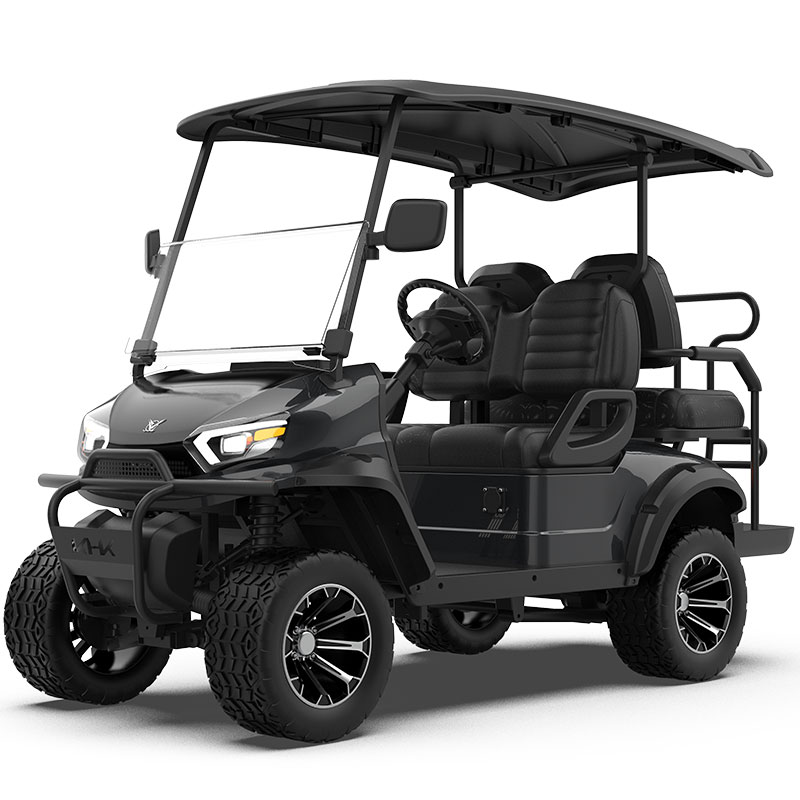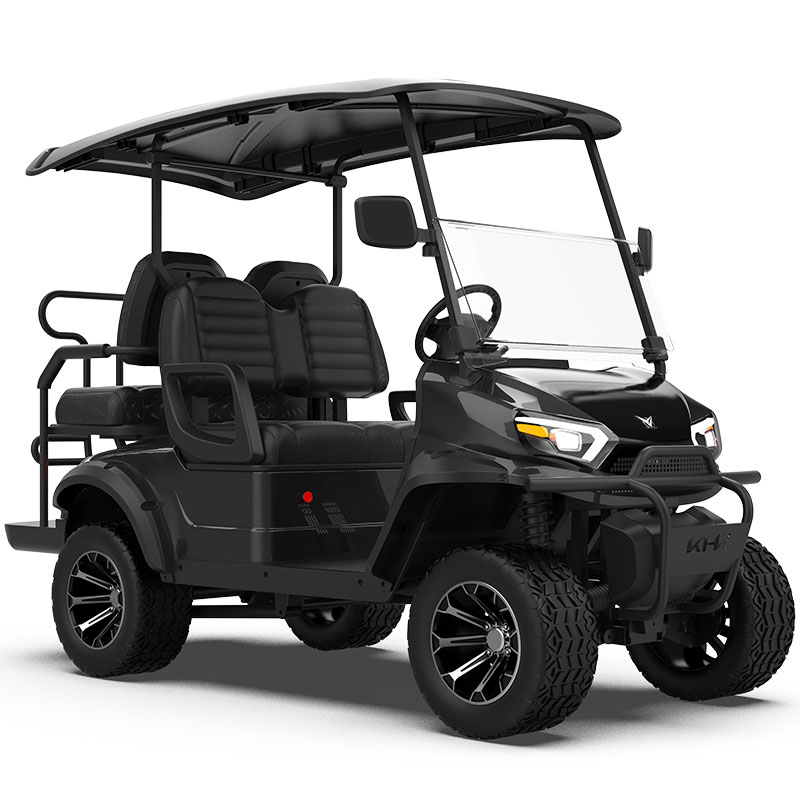 Spacious Comfort
Enter a domain of opulence that wraps you in lavishness. Featuring its ingenious 2+2 seating arrangement, this golf cart guarantees abundant space for both your fellow golfers and gear. Settle into lavish, ergonomically designed chairs that enfold you during your round, guaranteeing each instant on the course is accompanied by unparalleled ease.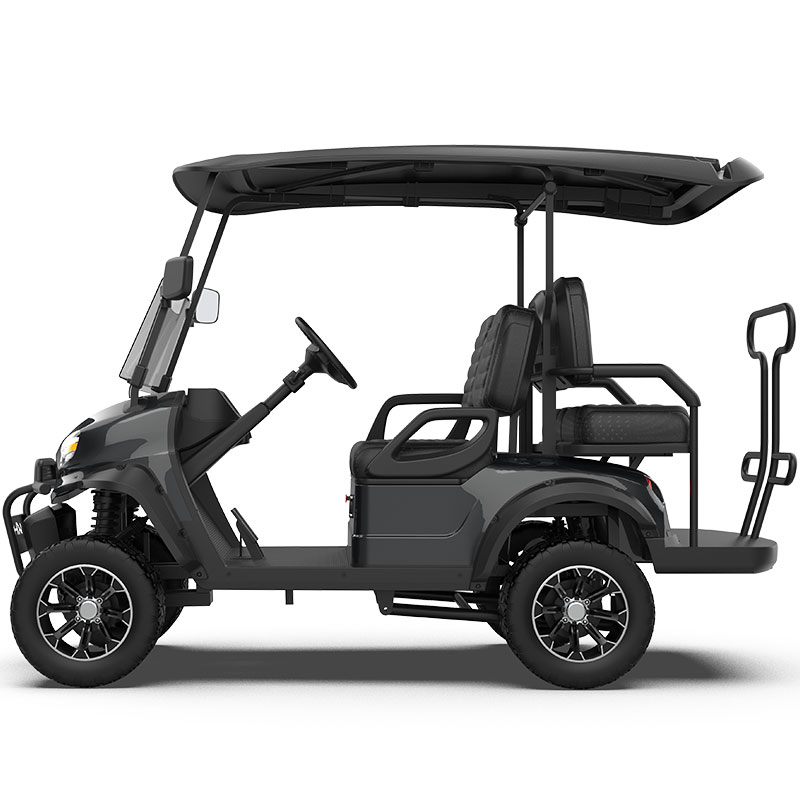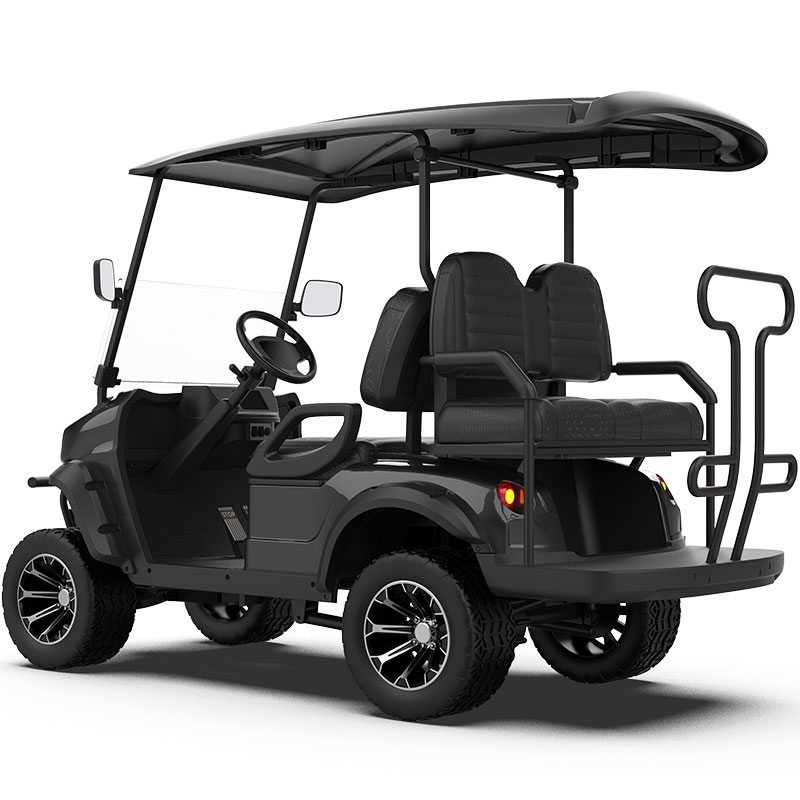 Unrivaled Performance
Furnished with state-of-the-art innovation, the GRL 2+2 Seater Elevated Golf Cart brings unparalleled efficiency to the forefront. Its potent electric propulsion system provides a serene, emission-free journey that adeptly maneuvers diverse landscapes, effortlessly gliding over lush fairways and demanding topographies with equal ease. The heightened suspension system takes your experience to new heights, affording you sweeping vistas as you journey across the course.

Intuitive Features
Infusing instinctive attributes, this golf cart evolves into a reflection of your wishes. An effortlessly navigable control interface empowers you, granting mastery over adjustments that harmonize with your inclinations. Enhanced storage choices, inclusive of convertible rear seats for cargo versatility, grant you the liberty to transport your necessities with effortless convenience.


Seamless Connectivity
Maintain your link both during and beyond your time on the course through the GRL 2+2 Seater Elevated Golf Cart's cutting-edge connectivity functionalities. Seamlessly incorporated Bluetooth capabilities allow you to wirelessly play your preferred melodies as you partake in a game of golf, crafting an engrossing ambiance that enhances your complete journey.

Eco-Friendly Brilliance
The GRL 2+2 Seater Elevated Golf Cart goes beyond reshaping opulence – it fully embraces ecological stewardship. Its electric propulsion system curtails carbon emissions, guaranteeing a gentle ecological footprint while relishing your play. This devotion to sustainability harmonizes with a more eco-conscious tomorrow, highlighting your unwavering devotion to golf and the Earth.

Unleash the Possibilities
Embark on a thrilling journey with the GRL 2+2 Seater Elevated Golf Cart, where each golf game transforms into an exciting escapade. Be it conquering undulating terrain, traversing bridges, or relishing the companionship of fellow players, this golf cart enhances your encounter, creating the backdrop for lasting memories on the fairway.
Take your golfing adventure to new heights using the GRL 2+2 Seater Elevated Golf Cart – a convergence of elegance and capability, where opulence sets the benchmark. Encounter the zenith of contemporary golf cart ingenuity, allowing your golf rounds to transcend into a domain of relaxation, seamless connectivity, and unadulterated delight.