Elevate Your Golfing Experience with the GRL 2+2 Seater Lifted Golf Cart
Introducing the GRL 2+2 Seater Uplifted Golf Machine, a game-changing fusion of sophistication, potency, and opulence custom-tailored to metamorphose your golfing adventures. This cutting-edge golf transporter reinvents movement on the green, providing a seamless combination of utility and refinement that enriches your complete golfing sojourn.
Unparalleled Design
Bearing witness to design at its finest, the GRL 2+2 Seater Lifted Golf Conveyance stands as an epitome of excellence. Its elegant outlines, comfortable seating ergonomics, and contemporary visual allure radiate an unmistakable sense of refinement that captivates notice at every twist and turn. Crafted with meticulous precision, this golf cart surpasses mere transportation, becoming an extension of your personal finesse.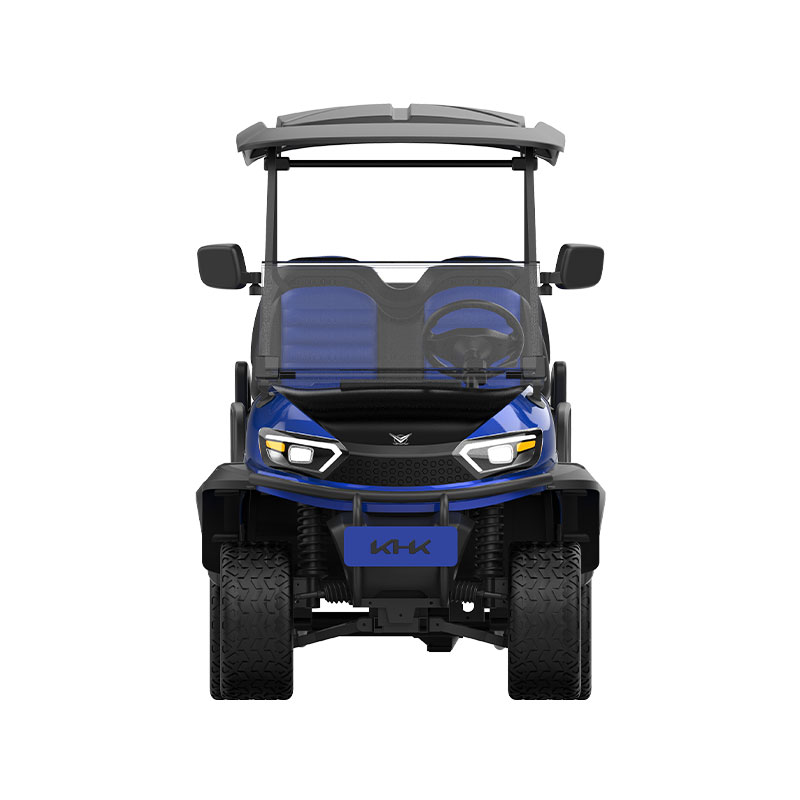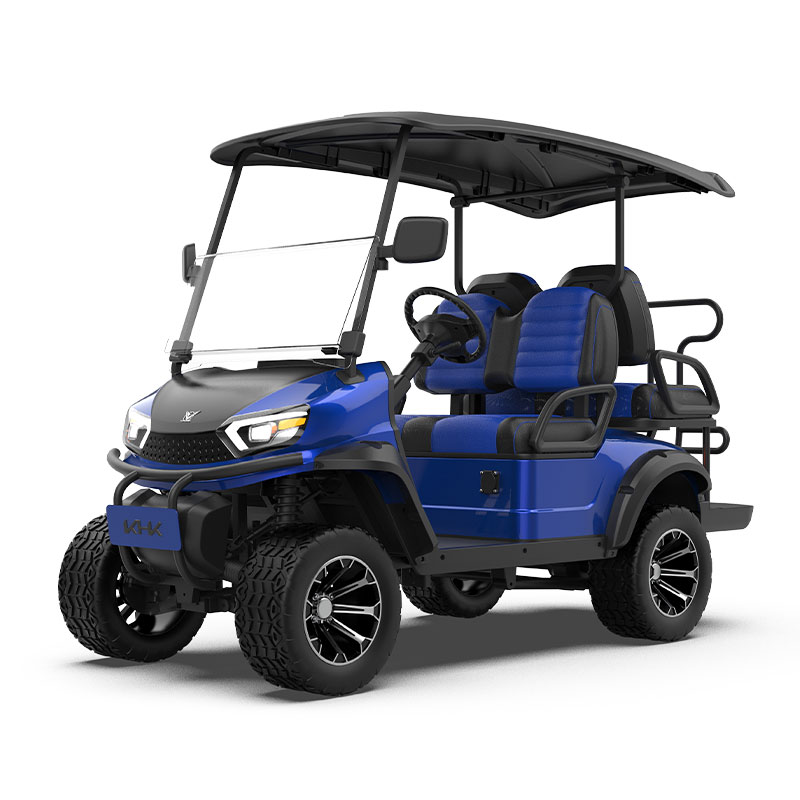 Spacious Comfort
Embark on a journey of luxury that surrounds you in extravagance. With its inventive 2+2 seating design, this golf cart assures generous room for both your golfing comrades and equipment. Ease into lavish, ergonomically optimized seats that embrace you throughout your match, ensuring that every instant on the course is accompanied by supreme relaxation.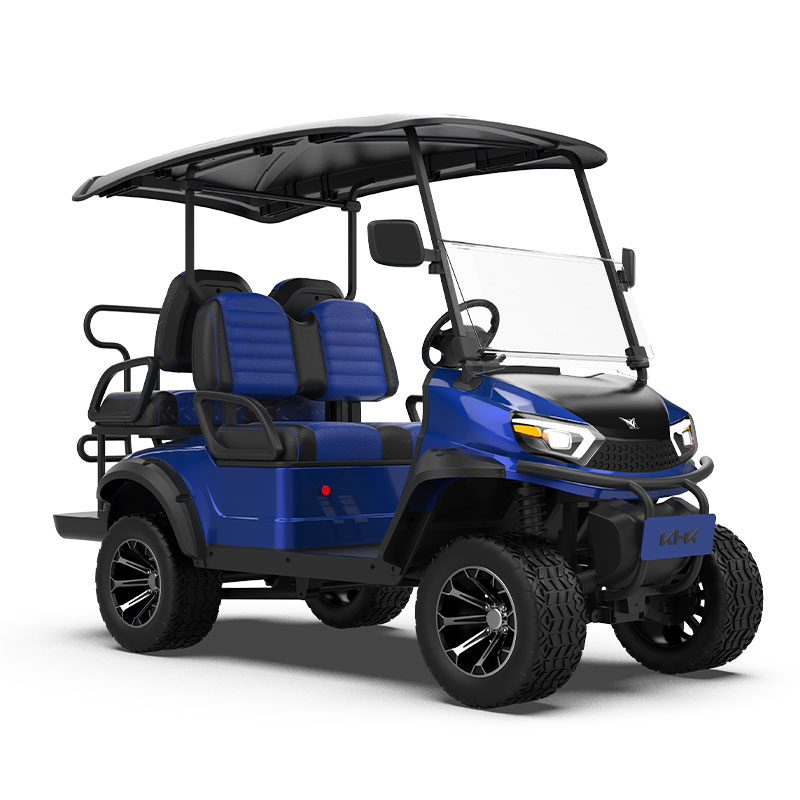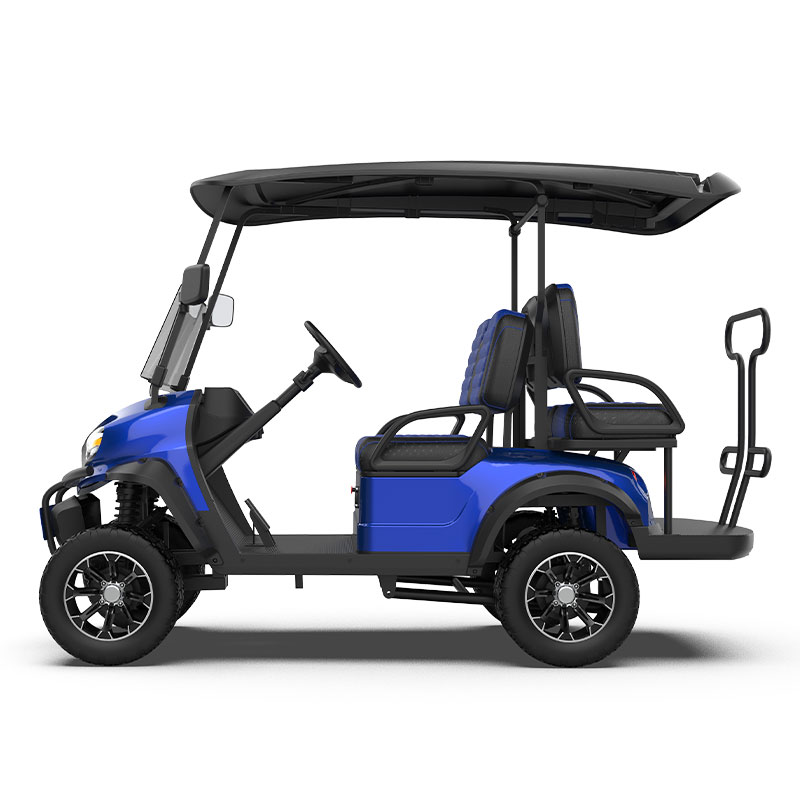 Unrivaled Performance
Enhanced by state-of-the-art advancements, the GRL 2+2 Seater Elevated Golf Vehicle delivers unmatched effectiveness. Its robust electric propulsion system ensures a noiseless, eco-friendly ride that adeptly navigates various landscapes, smoothly gliding across grassy fairways and demanding terrains with equal finesse. The raised suspension mechanism takes your experience to a higher level, offering panoramic sights as you traverse the course.

Intuitive Features
Infusing intuitive components, this golf cart evolves into an extension of your aspirations. A user-centric control board empowers you, granting the capacity to seamlessly fine-tune settings to match your predilections. Featuring generous storage alternatives, encompassing adaptable rear seating that morphs into cargo room, you're bestowed with the autonomy to transport your essentials with utmost ease.

Seamless Connectivity
Keep your connectivity intact whether you're on the course or beyond, thanks to the GRL 2+2 Seater Elevated Golf Cart's advanced connectivity elements. Incorporated Bluetooth capabilities allow you to effortlessly play your preferred tunes while engaging in a round of golf, establishing an immersive ambiance that amplifies your complete outing.

Eco-Friendly Brilliance
The GRL 2+2 Seater Elevated Golf Cart not only redefines luxury – it fully embraces its environmental responsibility. Its electric-powered drivetrain significantly reduces carbon emissions, ensuring a gentle ecological impact as you immerse yourself in your game. This dedication to sustainability perfectly aligns with a greener future and underscores your unwavering commitment to both the sport of golf and the preservation of our planet.

Unleash the Possibilities
Elevate your golfing escapades with the GRL 2+2 Seater Uplifted Golf Cart, turning every round into a thrilling odyssey. From conquering the undulating terrain to traversing quaint bridges or basking in the camaraderie of fellow players, this golf cart enhances your experience, setting the scene for unforgettable moments on the verdant course.
Raise the bar on your golfing expedition with the GRL 2+2 Seater Elevated Golf Cart – where elegance meets function, and opulence is the norm. Discover the apex of modern golf cart innovation, as your golfing experiences move beyond into a domain of relaxation, seamless connectivity, and unadulterated enjoyment.