Experience the Future of Golfing with the Electric Golf Cart
Step onto the green with confidence, style, and innovation with our Electric Golf Cart. Designed to enhance your golfing experience, this state-of-the-art cart combines cutting-edge technology, eco-friendliness, and unmatched performance to redefine the way you play.
<
Unleash Unrivaled Power
Powered by an advanced electric motor, the Electric Golf Cart offers a dynamic and efficient performance that enhances your game. Seamlessly glide across the fairways with quiet precision and experience instant acceleration, making every drive a thrilling adventure.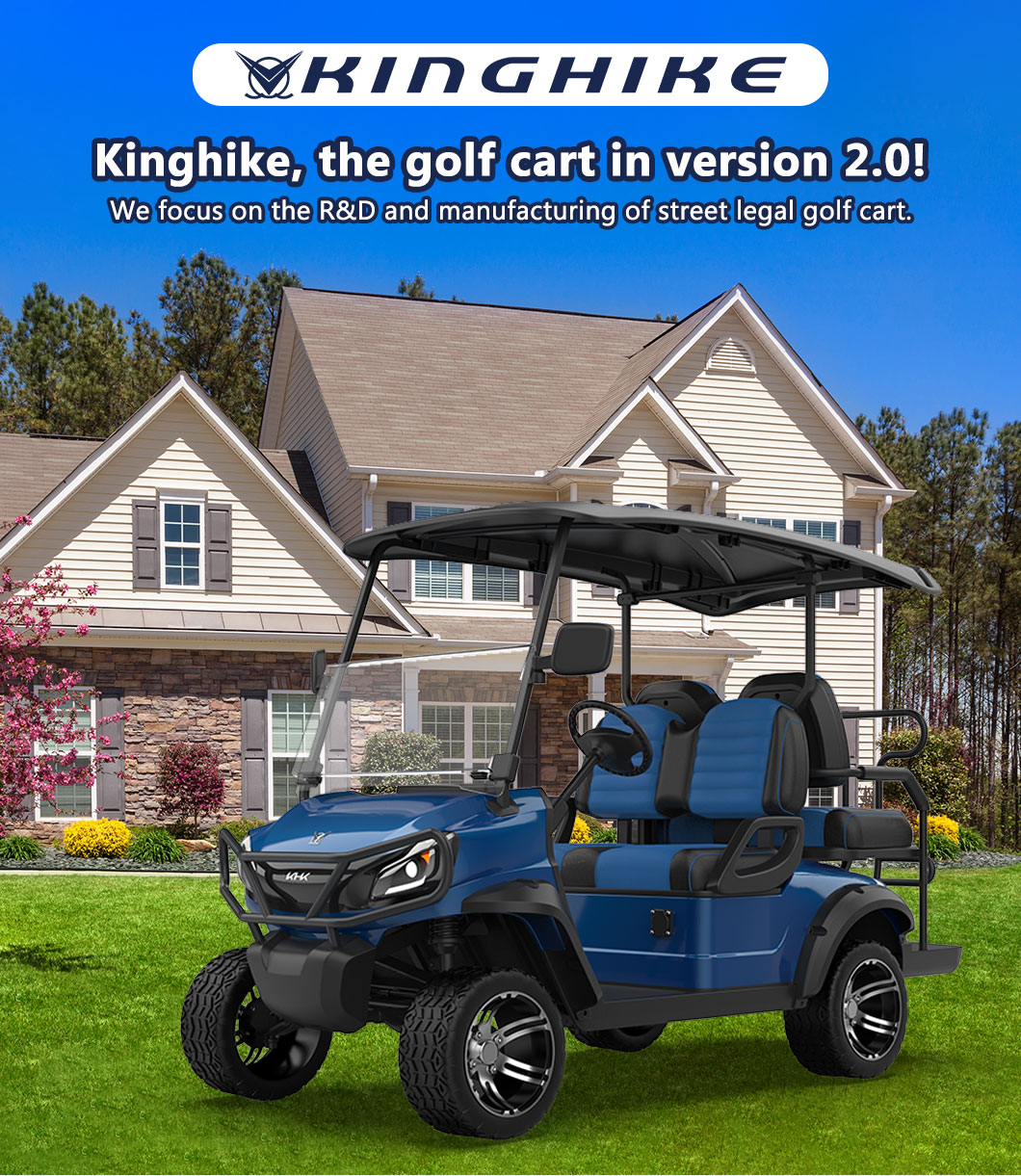 Seamless Design, Maximum Comfort
From the ergonomic seating to the intelligently designed storage solutions, the Electric Golf Cart prioritizes your comfort. The sleek and modern design isn't just about aesthetics; it's a reflection of your dedication to a superior golfing experience.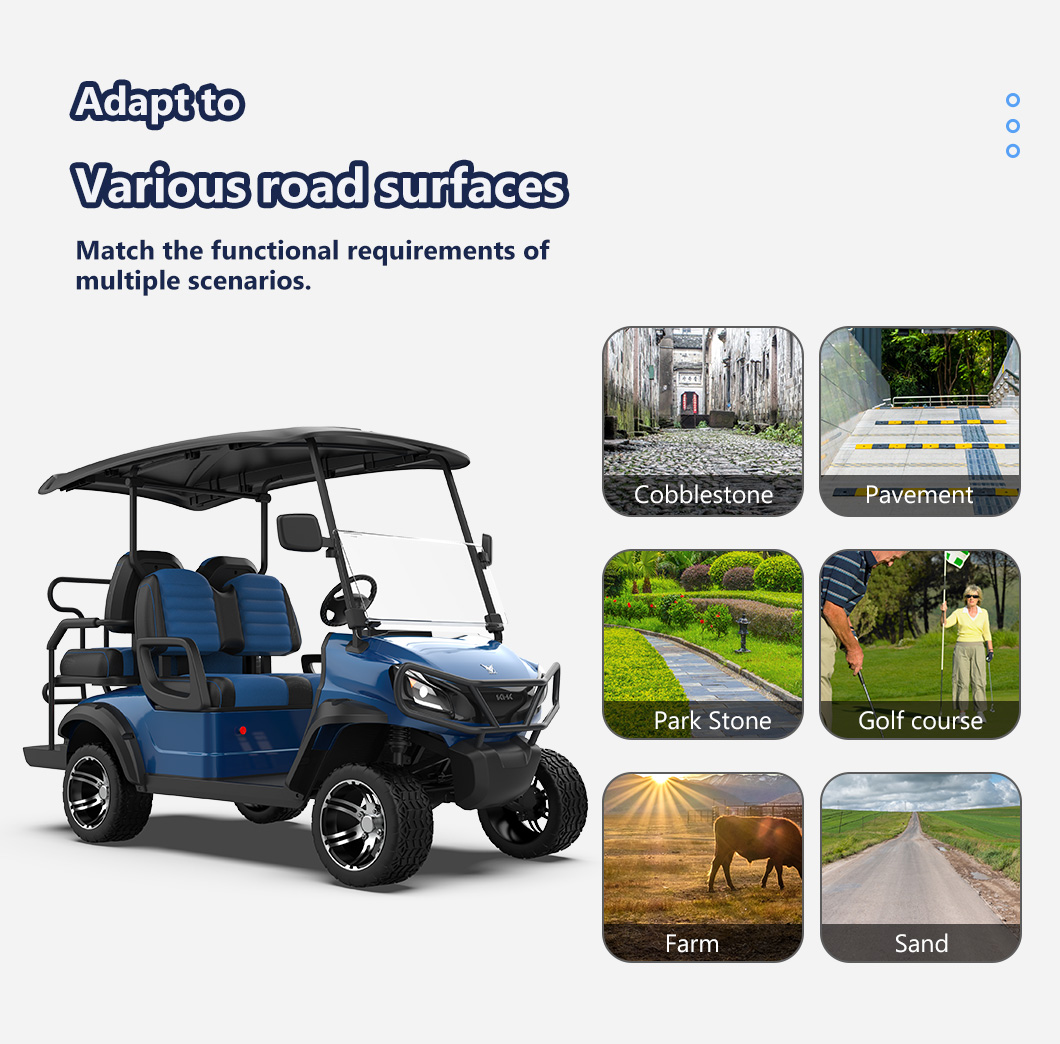 Eco-Friendly Golfing
Embrace sustainable golfing with the Electric Golf Cart's zero-emission electric powertrain. As you navigate the course, you'll be reducing your carbon footprint without compromising on power or enjoyment. It's a win-win for both you and the environment.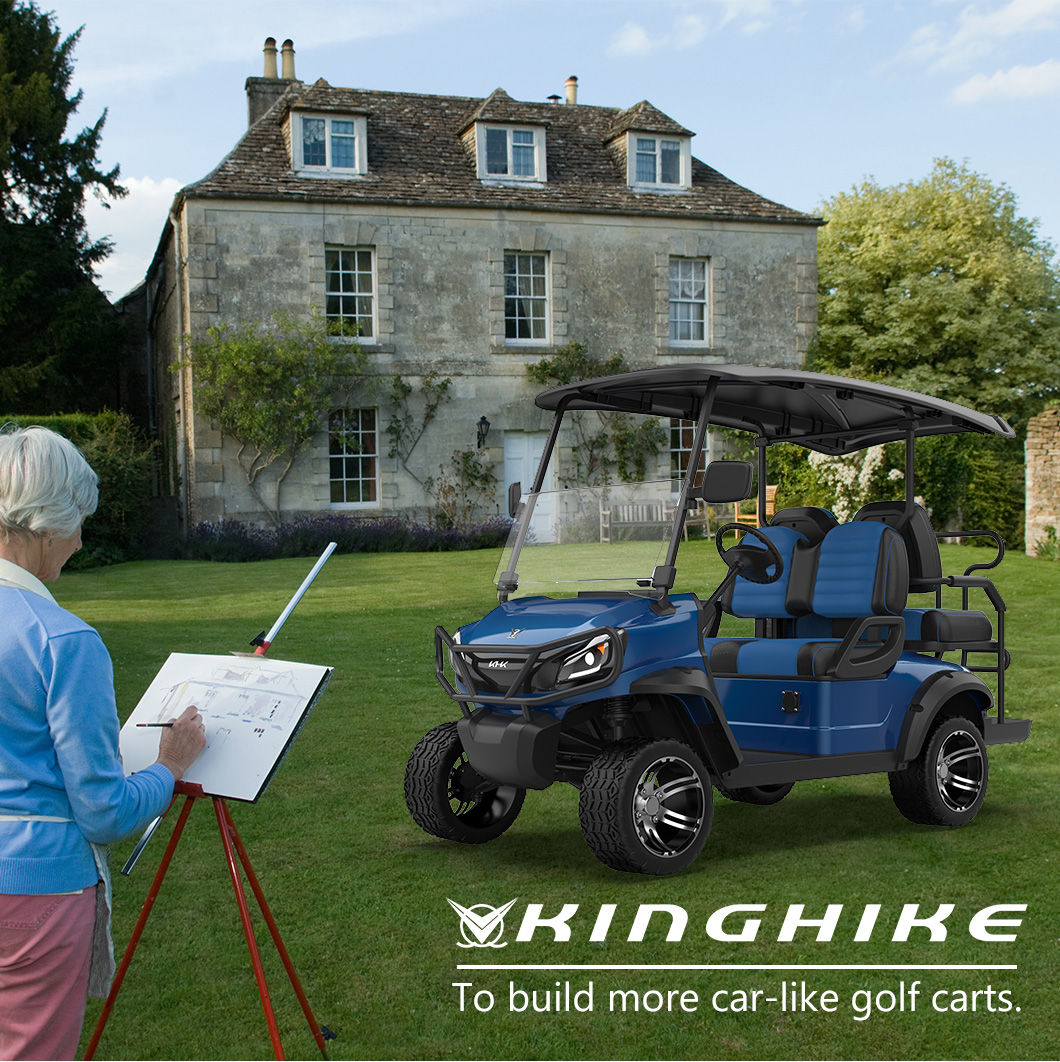 Smart Connectivity on the Course
Stay connected with the course and beyond through the Electric Golf Cart's integrated technology features. Access GPS updates, track your progress, and even enjoy entertainment options right from the intuitive dashboard. Seamlessly blend technology into your golfing journey.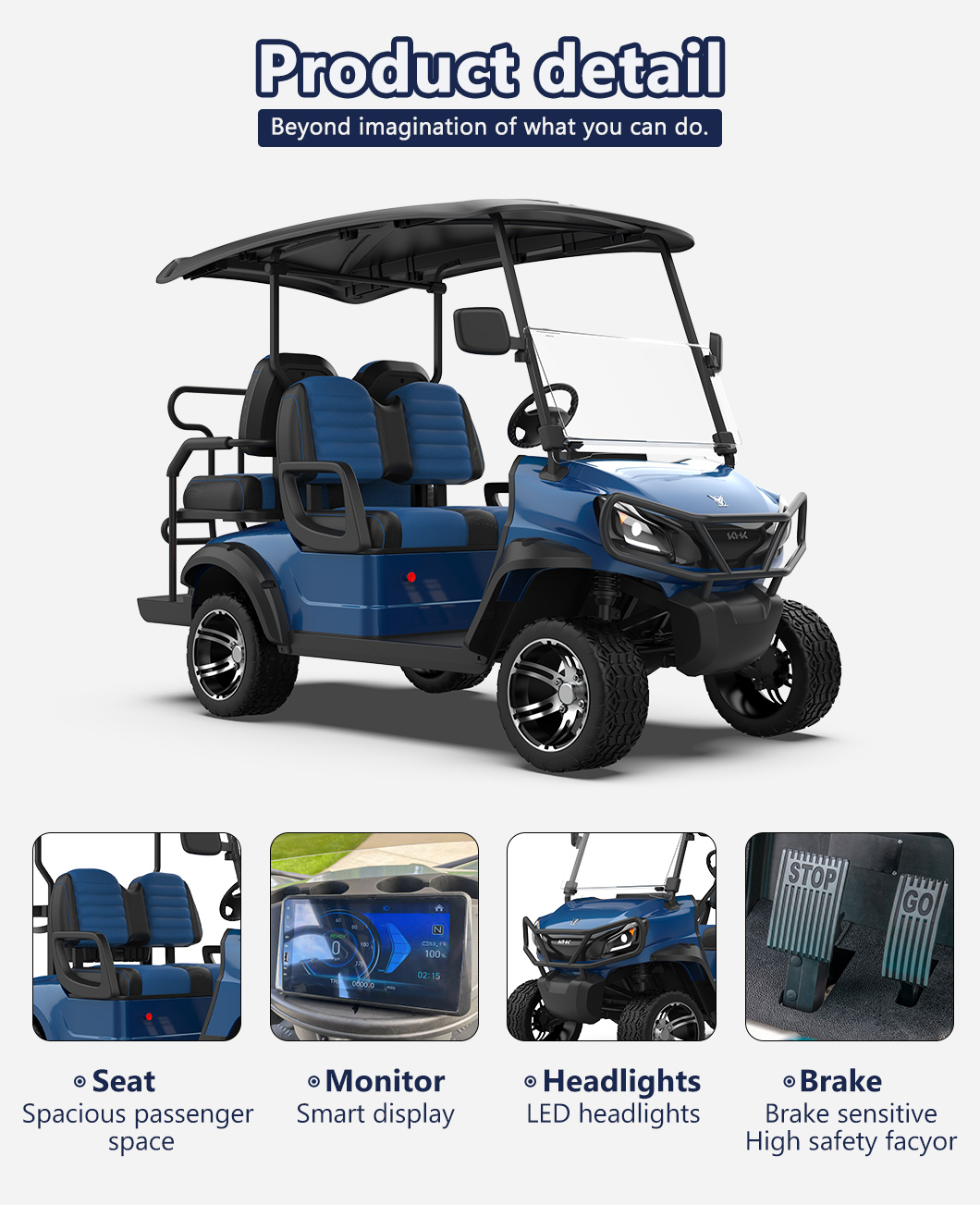 Elevate Every Swing
The Electric Golf Cart is more than just a means of transport; it's a partner that elevates every aspect of your game. Whether you're a seasoned pro or a beginner, its versatility and performance will enhance your rounds and help you reach new heights in your golfing journey.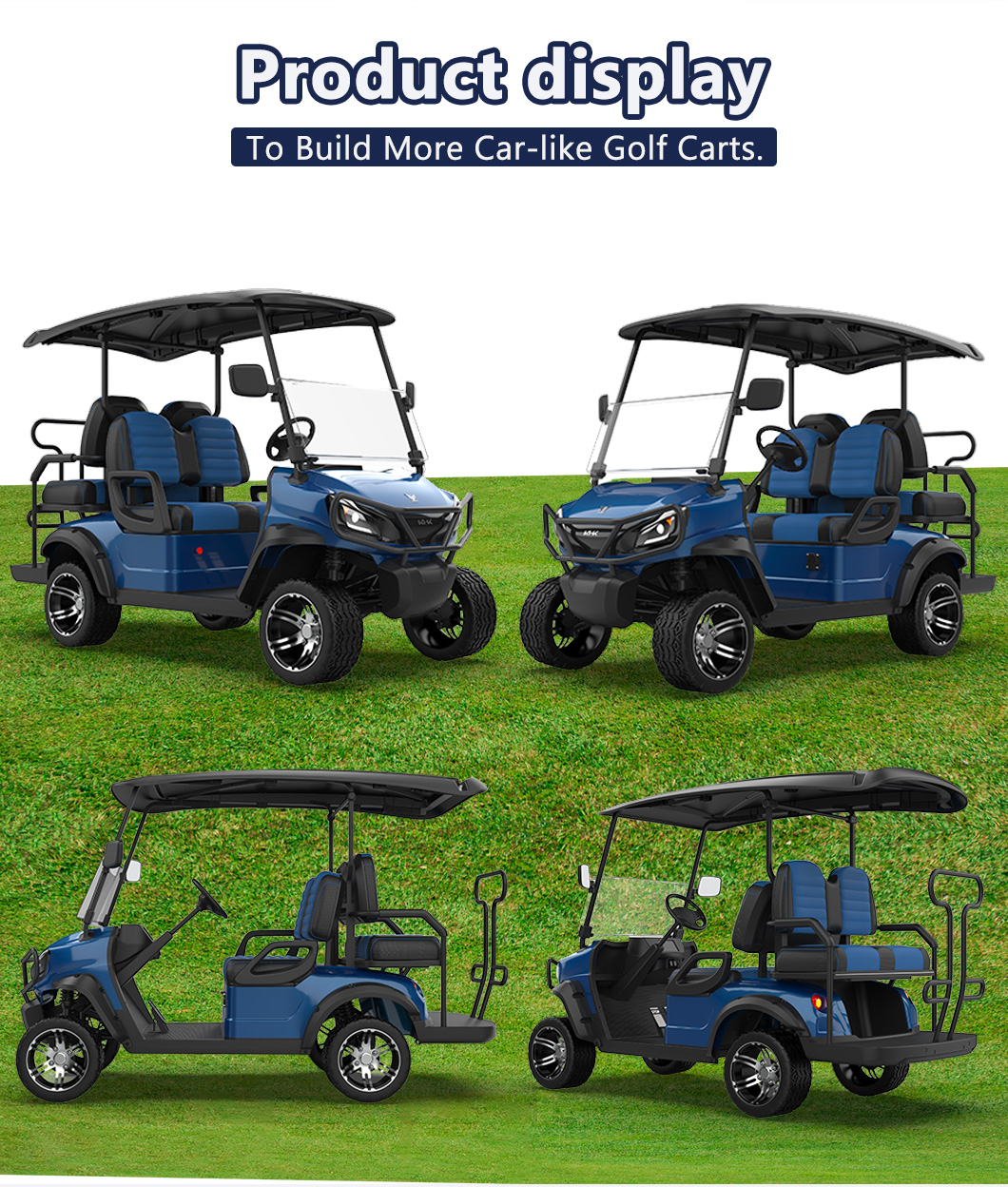 Drive into Tomorrow's Golfing
Are you ready to embrace the future of golfing? The Electric Golf Cart is your ticket to a more exhilarating, sustainable, and connected golfing experience. Drive onto the green with confidence, knowing you're equipped with the latest in golfing technology.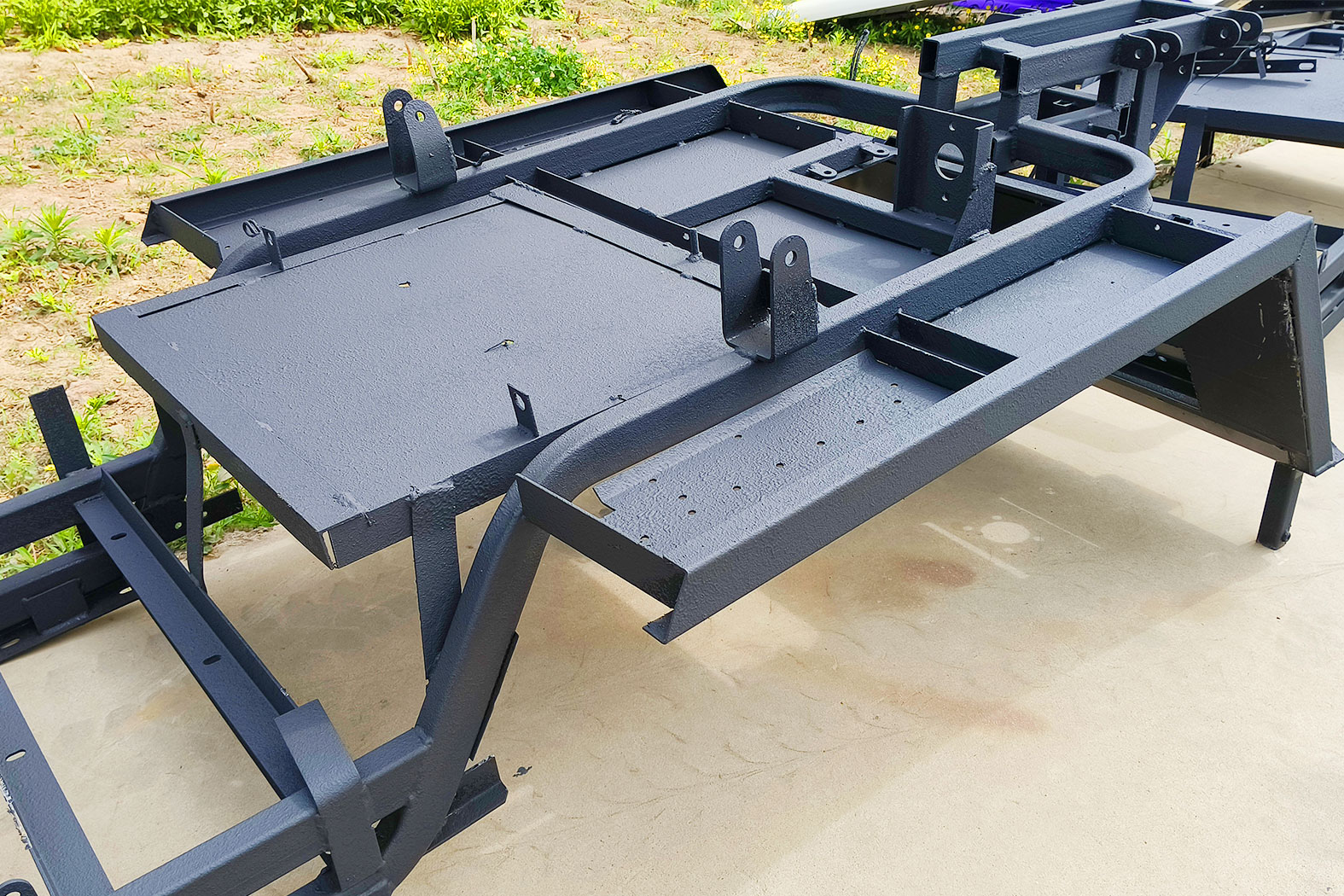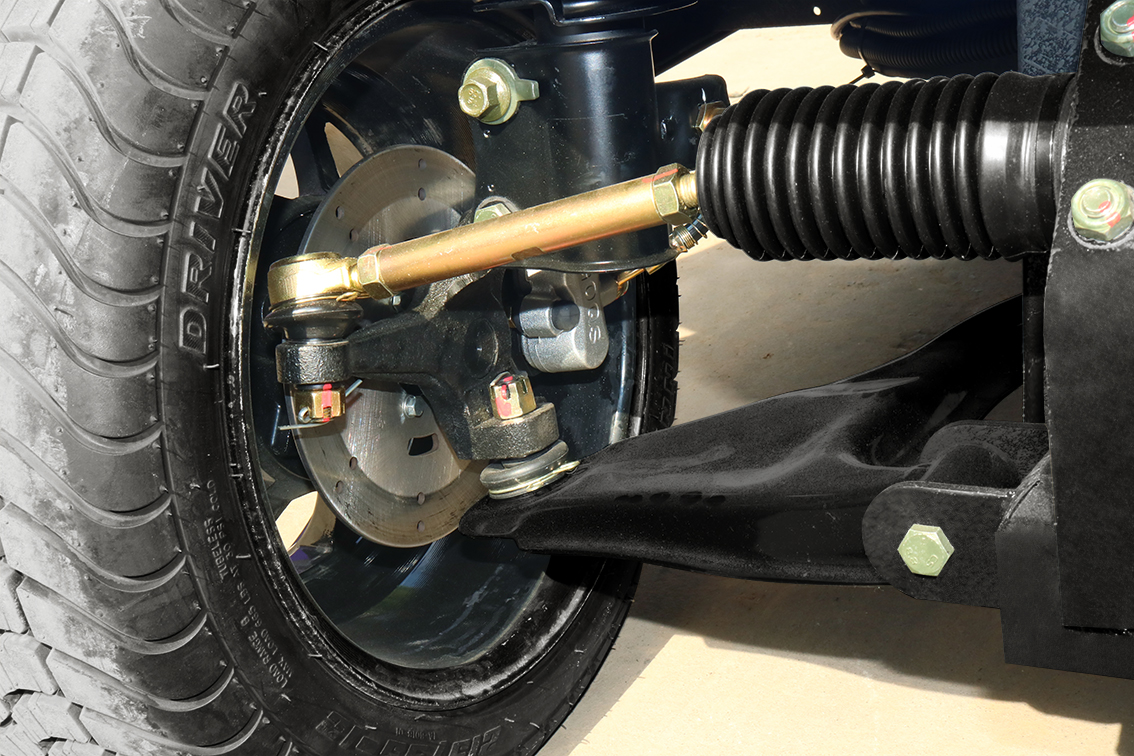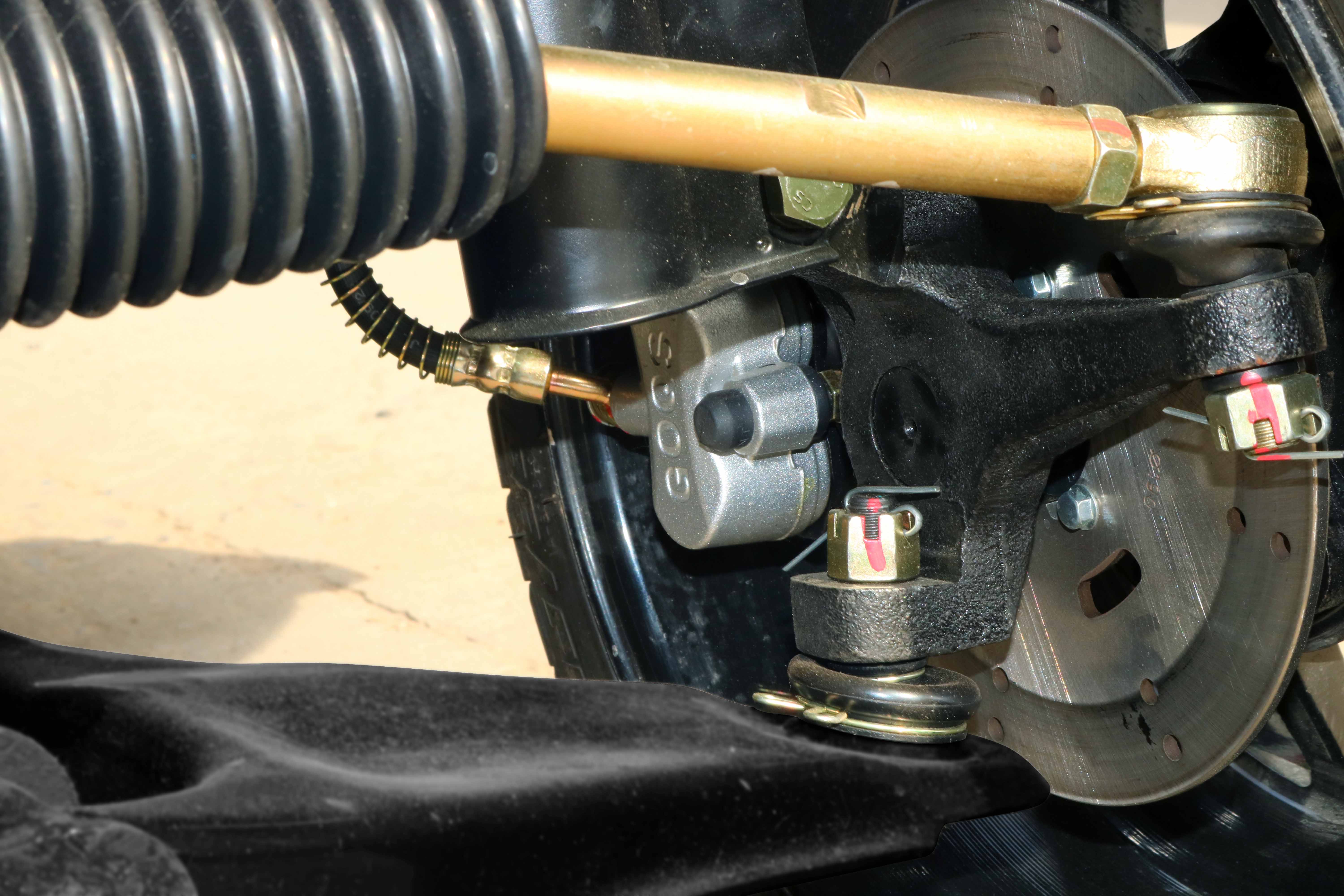 | | |
| --- | --- |
| Motor | AC, 48V, 5kW |
| Controller | 48V, 350-400A |
| Battery type | Lead acid battery, 150Ah, 8V*6pc |
| Charger | Intelligent high-frequency car charge |
| Charging time | 6-8 hours |
Where Innovation Meets the Fairway
Elevate your rounds and redefine your golfing adventure with the Electric Golf Cart. It's more than just a cart; it's a statement of your commitment to excellence. Embrace the future, embrace innovation, and elevate your game with the Electric Golf Cart. Your golfing journey begins here.
| | |
| --- | --- |
| Braking system | Front/Rear Dsic Brake,EMB system |
| Front axle and suspension | Independence suspension |
| Rear axle and suspension | Torsion beam |
| Steering | Rack & Pinion Steering |