Discover Excellence with the ODM Golf Cart: Your Ultimate Golfing Companion
Introducing the ODM Golf Cart – a masterpiece of innovation, design, and performance that promises to elevate your golfing experience to new heights. Crafted with meticulous attention to detail and equipped with cutting-edge features, this cart is poised to redefine the way you enjoy the game.
Unleash Unmatched Performance
Get ready to experience a golf game like never before with the ODM Golf Cart. Powered by advanced technology, this cart delivers powerful acceleration, responsive handling, and a smooth ride that enhances your time on the course. Whether you're navigating challenging terrains or cruising down fairways, the ODM Golf Cart ensures an exhilarating and effortless performance.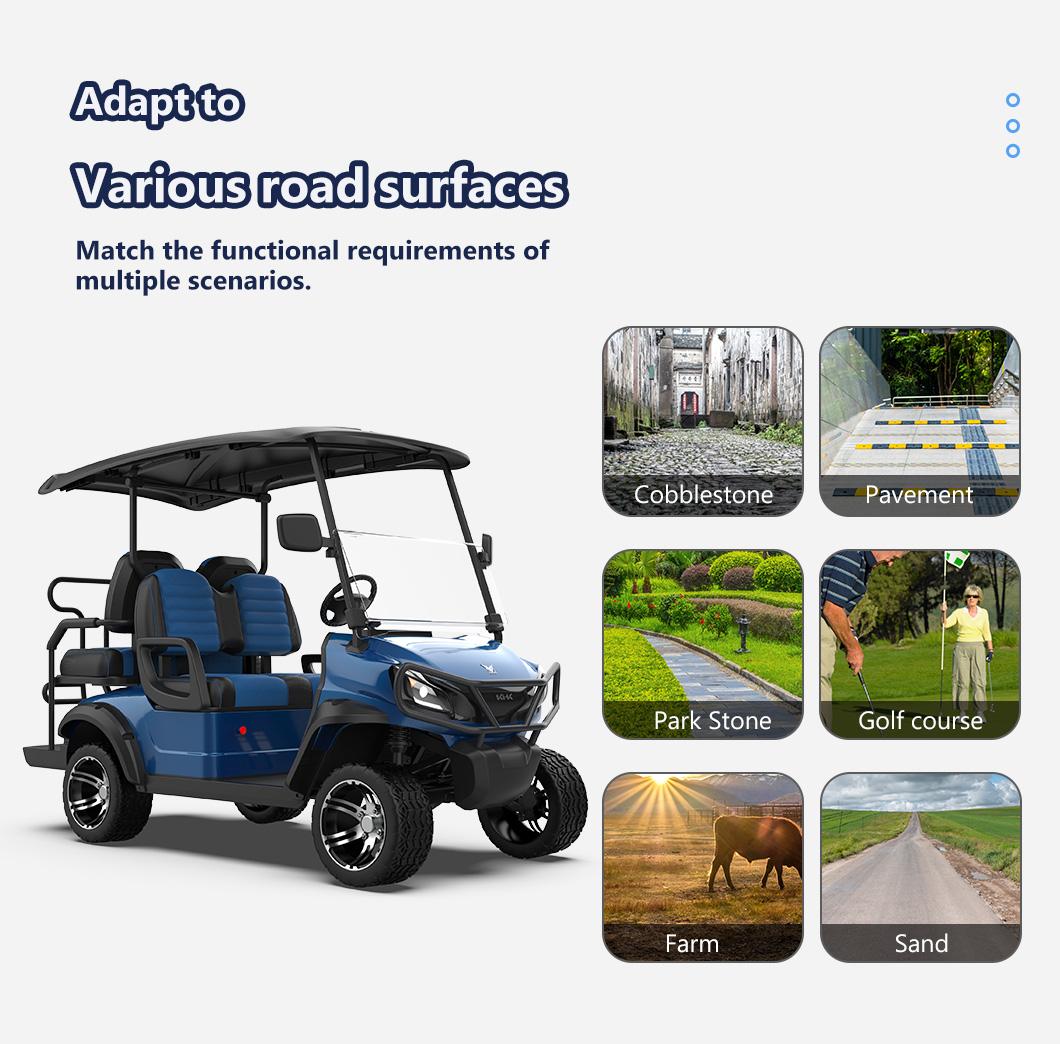 Sleek Design, Enhanced Comfort
From the moment you step into the ODM Golf Cart, you'll be enveloped in luxury and comfort. The thoughtfully designed interior offers plush seating, ample legroom, and convenient storage options. The sleek aesthetics not only turn heads but also reflect your dedication to both style and functionality.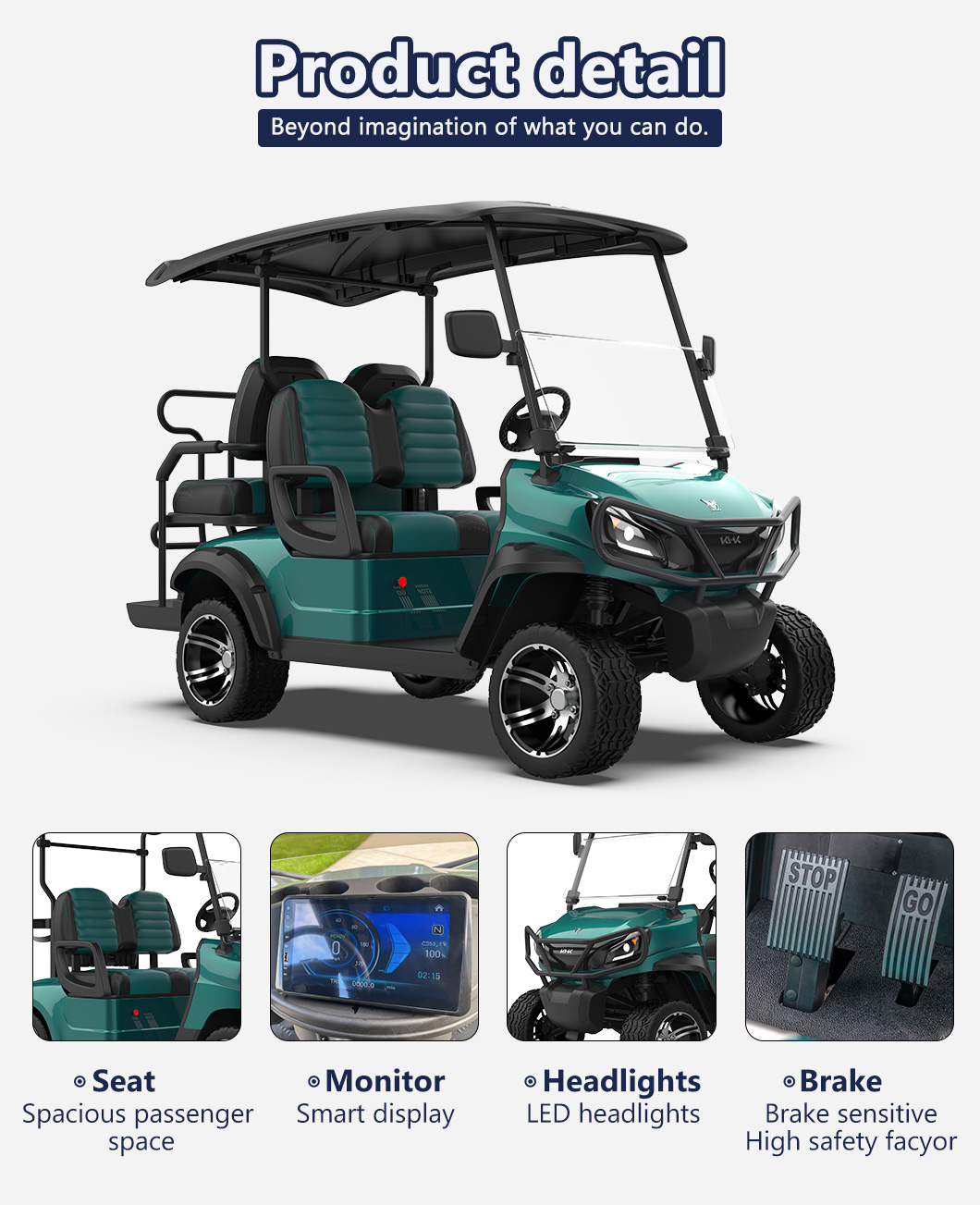 Seamless Connectivity at Your Fingertips
Stay connected on and off the course with the ODM Golf Cart's integrated connectivity features. Access GPS updates, course information, and even entertainment options right from the cart's intuitive interface. Stay informed while you golf and enjoy a modern, tech-savvy experience that complements your game.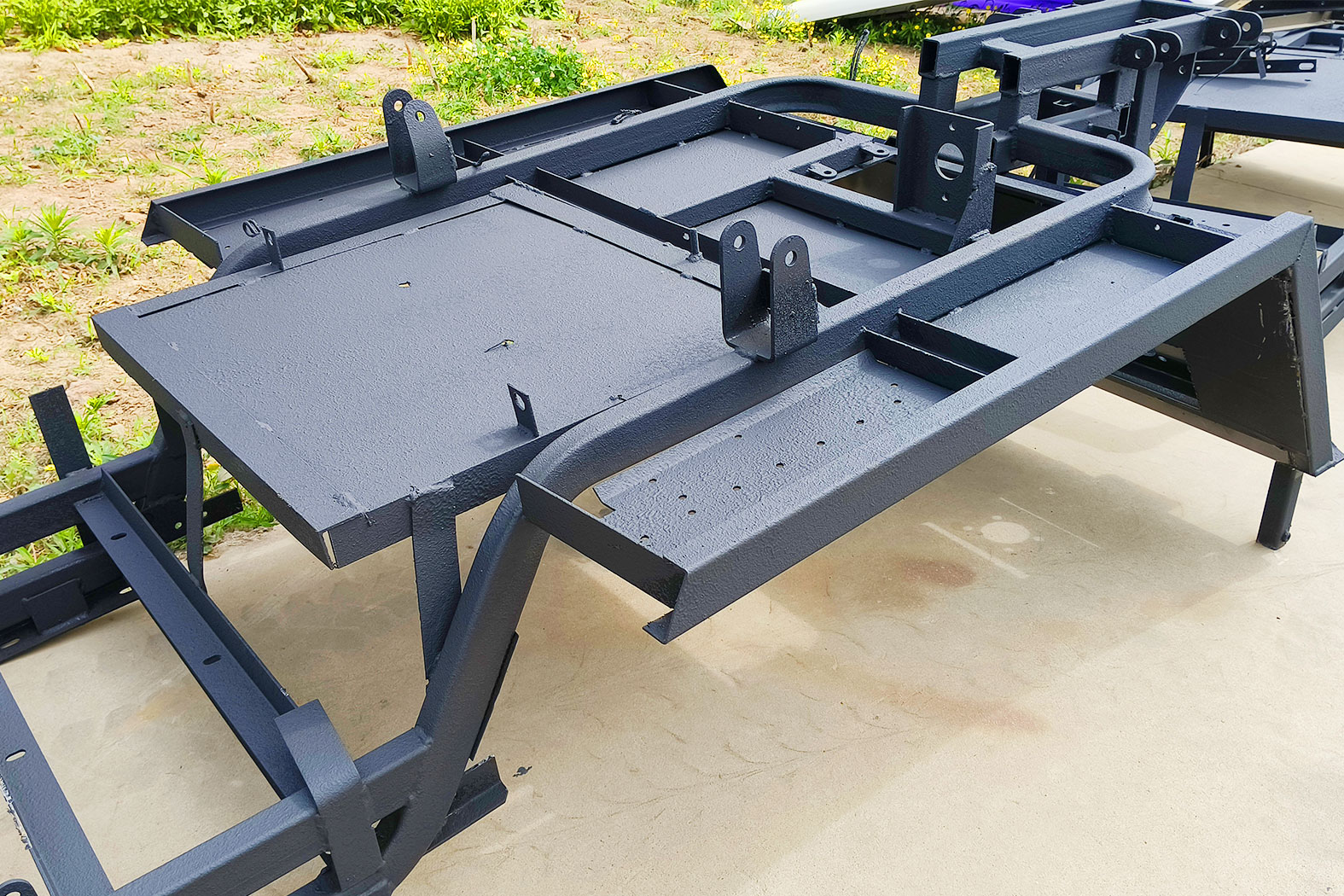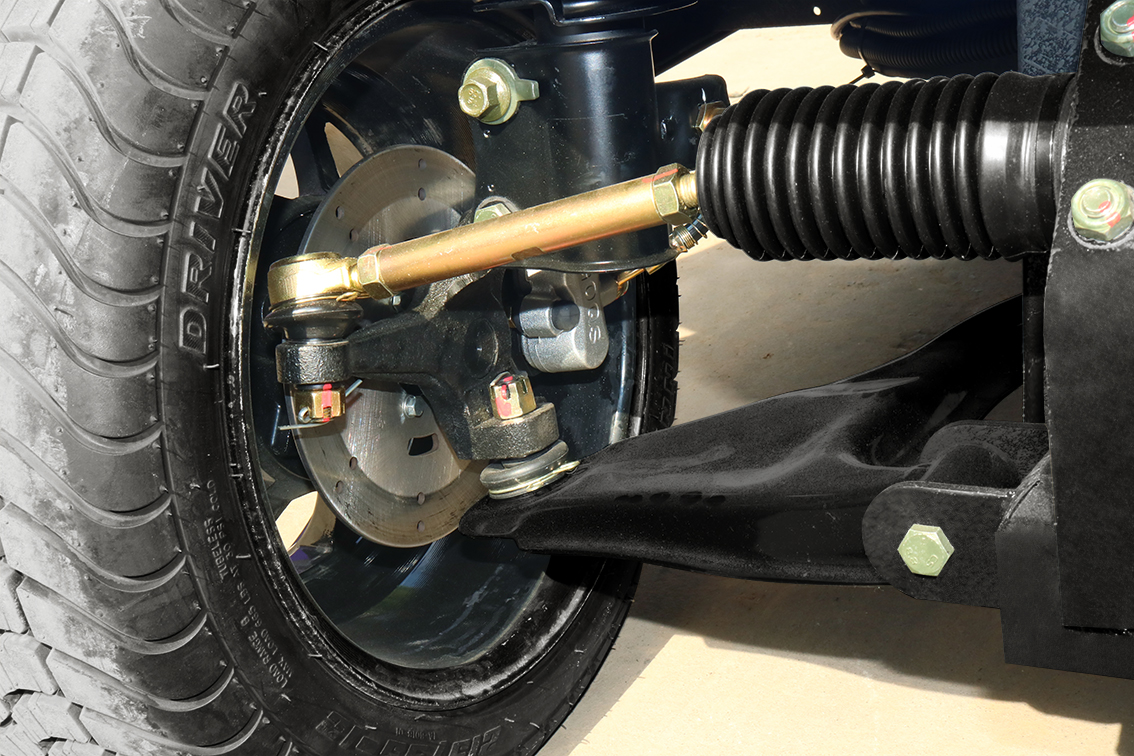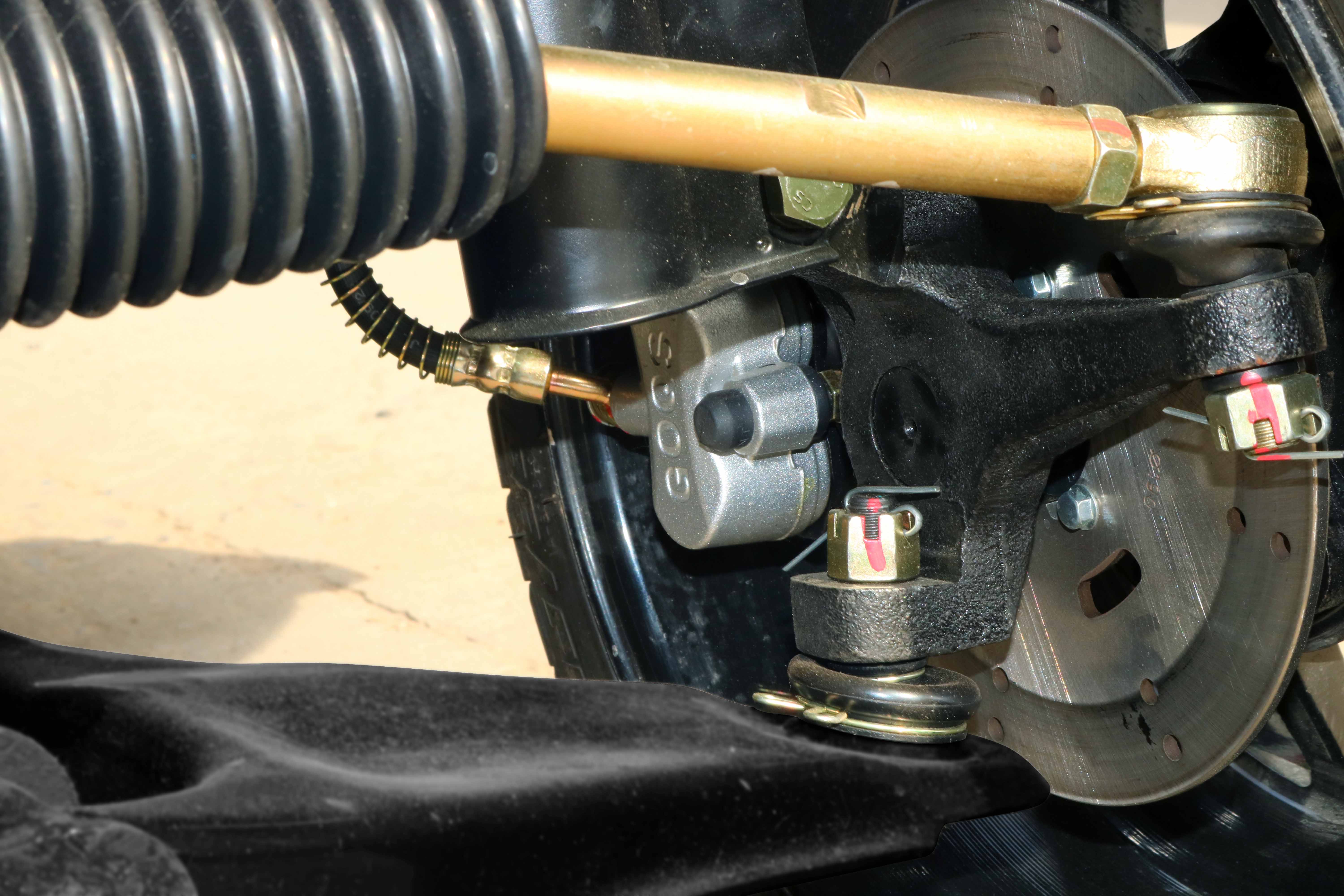 | | |
| --- | --- |
| Motor | AC, 48V, 5kW |
| Controller | 48V, 350-400A |
| Battery type | Lead acid battery, 150Ah, 8V*6pc |
| Charger | Intelligent high-frequency car charge |
| Charging time | 6-8 hours |
Eco-Friendly Golfing Experience
Embrace sustainable golfing with the ODM Golf Cart. With an electric powertrain that produces zero emissions, you can enjoy your rounds while minimizing your environmental impact. Experience guilt-free golfing that aligns with your commitment to a greener future.
| | |
| --- | --- |
| Overall Dimension | 2910*1350*2200mm |
| Passengers Capacity | 4 |
| Max. Speed | 40km/h & 25mph |
| Max. Travelling Range | 80-100km |
| Slope Climbing Capacity | 0.3 |
| Turning Radius | 3m |
| Ground Clearance | 150mm |
| Brake Distance | ≤4m |
| Wheelbase | 1700mm |
| Front/Rear Tread | 950/1000mm |
| Weight | 580kg |
| Tire | 20*10-12, with aluminum alloy wheel rim |
Elevate Every Swing
Are you ready to take your golfing experience to the next level? The ODM Golf Cart is more than just a means of transport; it's a reflection of your passion for the game and your dedication to excellence. From the first tee to the final putt, the ODM Golf Cart is your ultimate companion, ensuring that every swing is an unforgettable moment.
| | |
| --- | --- |
| Display | LCD instrument, show time, speed, driving range, battery capacity |
| Light | Front & Rear combination LED lights |
| Seat | Bus cold foam sponge+high resilience PU leather fabri |
| Tire | Steel frame+ABS engineering plastic molding material |
Where Innovation Meets the Green
Elevate your golfing journey with the ODM Golf Cart. Immerse yourself in the perfect fusion of technology, style, and performance. Get ready to make your mark on the course with a cart that embodies excellence in every detail. Elevate your game, elevate your experience – discover the ODM Golf Cart today.
| | |
| --- | --- |
| Braking system | Front/Rear Dsic Brake,EMB system |
| Front axle and suspension | Independence suspension |
| Rear axle and suspension | Torsion beam |
| Steering | Rack & Pinion Steering |