Electric Lifted Golf Cart: Redefining Eco-Friendly Mobility for Neighborhoods
Introduction
Discover the future of eco-friendly and efficient mobility with the Electric Lifted Golf Cart, a neighborhood electric vehicle designed to transform your local commutes into a breeze of convenience and sustainability. Embrace a cleaner and greener way to traverse your community while enjoying the utmost comfort and style. Let's explore the key features that make this electric cart a game-changer for neighborhood transportation.
Eco-Friendly Electric Power
Bid farewell to traditional gas-powered vehicles and embrace the Electric Lifted Golf Cart's eco-friendly electric powertrain. This environmentally conscious mode of transportation is emission-free, contributing to cleaner air and reducing your carbon footprint. With no noisy engines or harmful emissions, you can cruise around your neighborhood without disturbing the serene surroundings.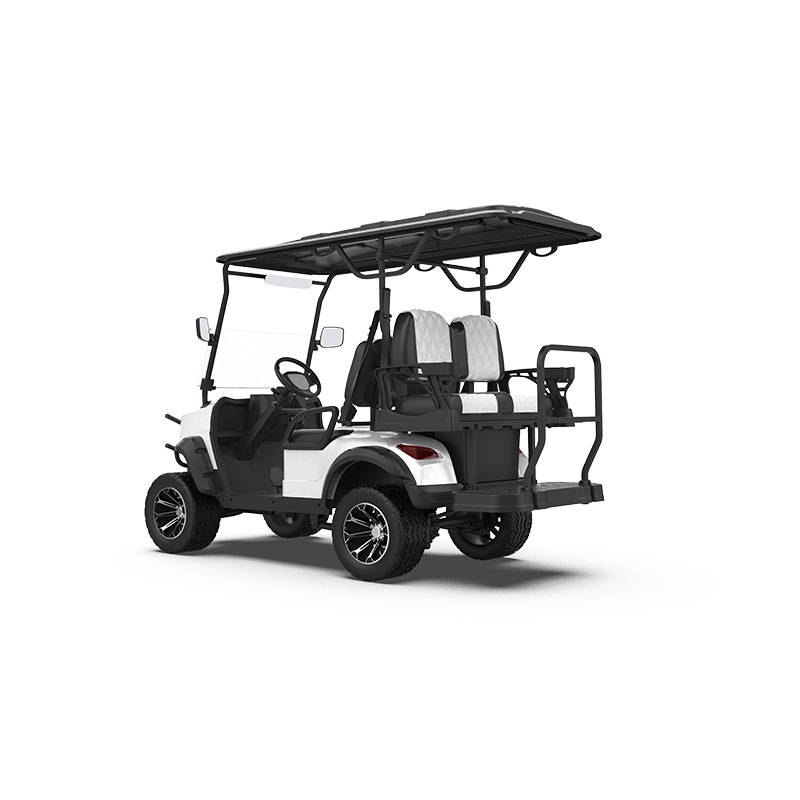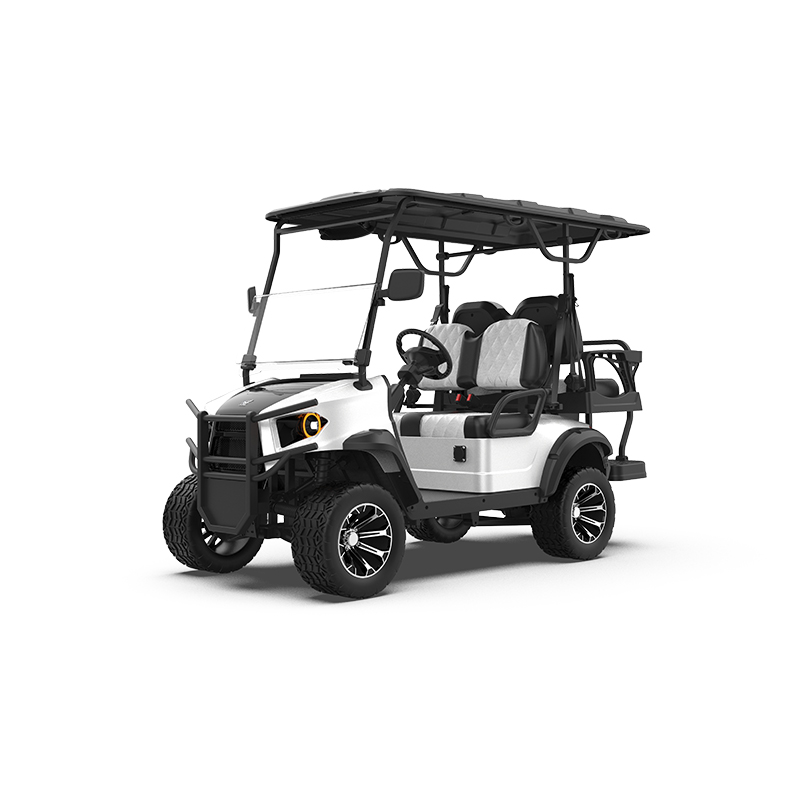 Quiet and Smooth Performance
Experience the tranquility of your neighborhood with the Electric Lifted Golf Cart's whisper-quiet operation. Its electric motor provides a smooth and seamless driving experience, ensuring a serene journey through streets and pathways. Say goodbye to noisy engines and enjoy a peaceful ride, ideal for early morning strolls or late-night outings.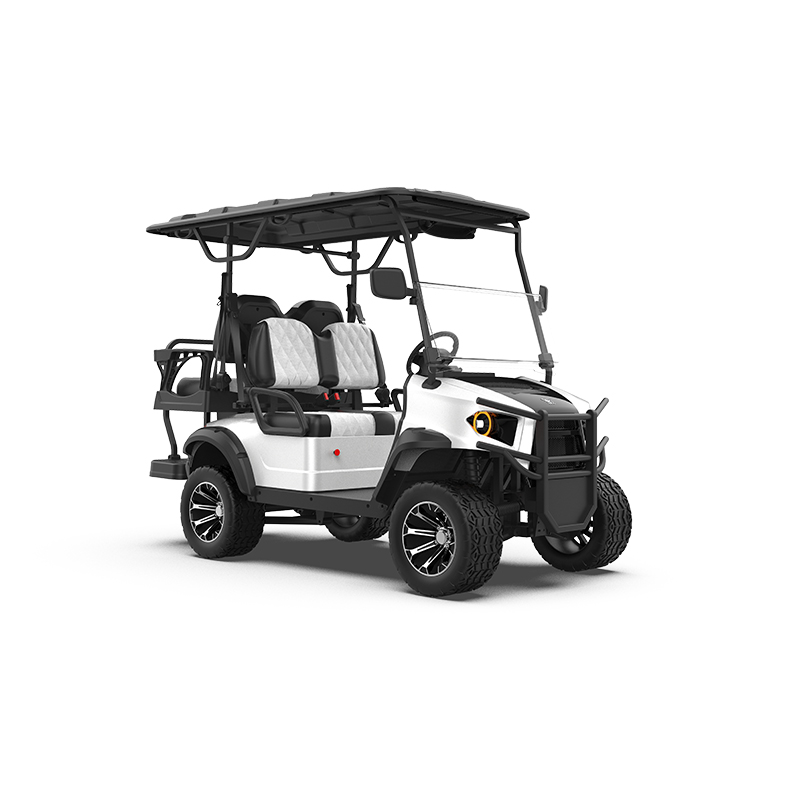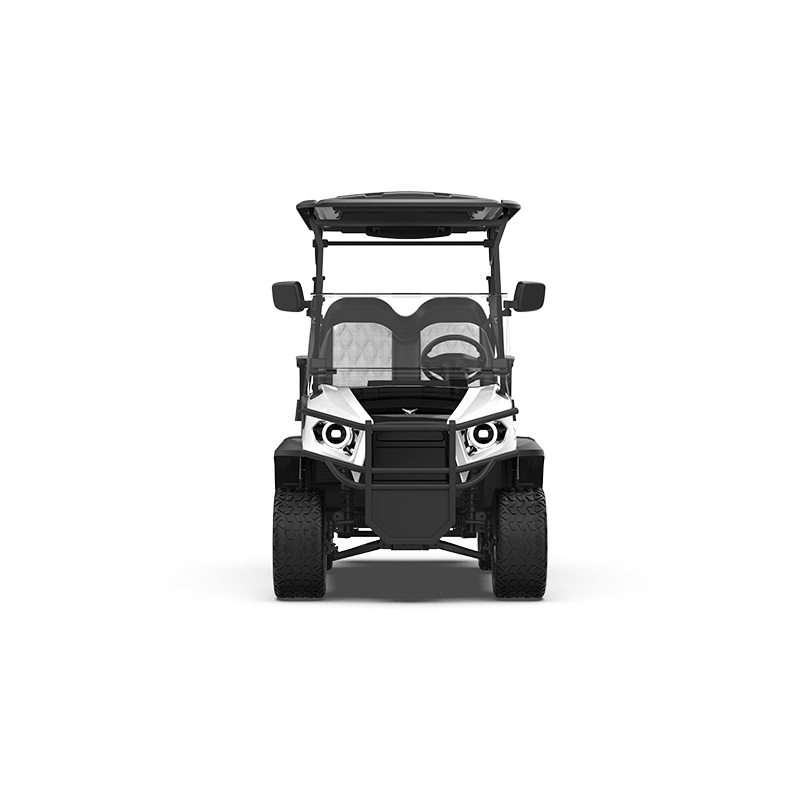 Stylish and Functional Design
Crafted with a blend of style and functionality, the Electric Lifted Golf Cart exudes elegance while catering to your transportation needs. With its modern design, comfortable seating, and ample storage space, this vehicle combines form and function, elevating your neighborhood cruising experience.

Lifted Suspension for Versatility
Navigate varying terrains with ease, thanks to the Electric Lifted Golf Cart's lifted suspension. Whether it's traversing uneven roads or tackling gentle off-road adventures, this neighborhood electric vehicle effortlessly glides through various landscapes, offering versatility and adaptability to your journeys.

Safe and Secure Features
Safety is of paramount importance, and the Electric Lifted Golf Cart doesn't compromise on that aspect. Equipped with essential safety features such as headlights, taillights, seat belts, and mirrors, this vehicle ensures you travel with peace of mind, no matter the time of day or weather conditions.

Easy Charging and Low Maintenance
Charging the Electric Lifted Golf Cart is hassle-free, thanks to its electric power source. Plug it into a standard electrical outlet, and you're ready to embark on your next adventure. Furthermore, the electric powertrain reduces maintenance requirements, saving you time and money on routine upkeep.

Customizable Options
Personalize your neighborhood electric vehicle with a range of customization options, from color choices to add-ons like Bluetooth-enabled sound systems, USB charging ports, and golf bag holders. Tailor your Electric Lifted Golf Cart to suit your unique preferences and lifestyle needs.
Conclusion
The Electric Lifted Golf Cart redefines the concept of neighborhood transportation, offering a sustainable, comfortable, and stylish way to explore your community. With its eco-friendly electric power, smooth performance, and versatile features, this neighborhood electric vehicle presents an exciting opportunity to embrace a greener and more enjoyable way of moving around your neighborhood. Embrace the future of eco-friendly mobility with the Electric Lifted Golf Cart and become a part of the movement towards a cleaner and more sustainable world.