Elevate Your Golfing Experience with the GRL 2+2 Seater Lifted Golf Cart
Unveiling the GRL 2+2 Seater Elevated Golf Ride, an evolutionary blend of style, performance, and luxury expertly crafted to reshape your golfing escapades. This advanced golf vehicle transforms mobility on the fairway, presenting a smooth synthesis of functionality and grace that enhances your entire golfing venture.
Unparalleled Design
The GRL 2+2 Seater Elevated Golf Buggy serves as a living testament to the heights of design brilliance. Its graceful lines, ergonomic seating arrangements, and modern visual charm emanate an undeniable aura of sophistication, commanding attention from every vantage point. Crafted with meticulous attention to detail, this golf cart transcends its utilitarian role, evolving into a direct expression of your individual panache.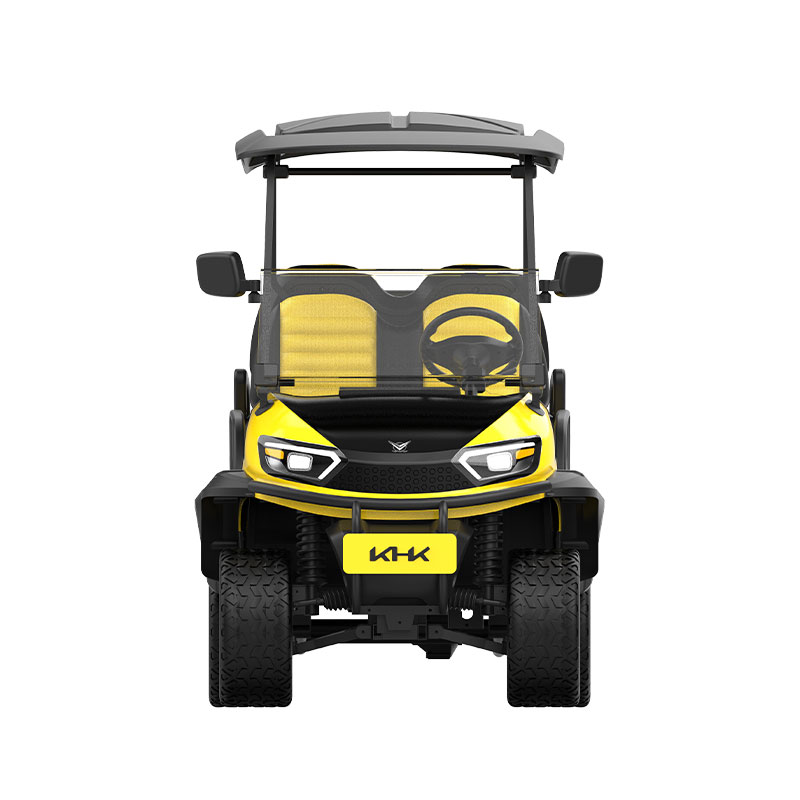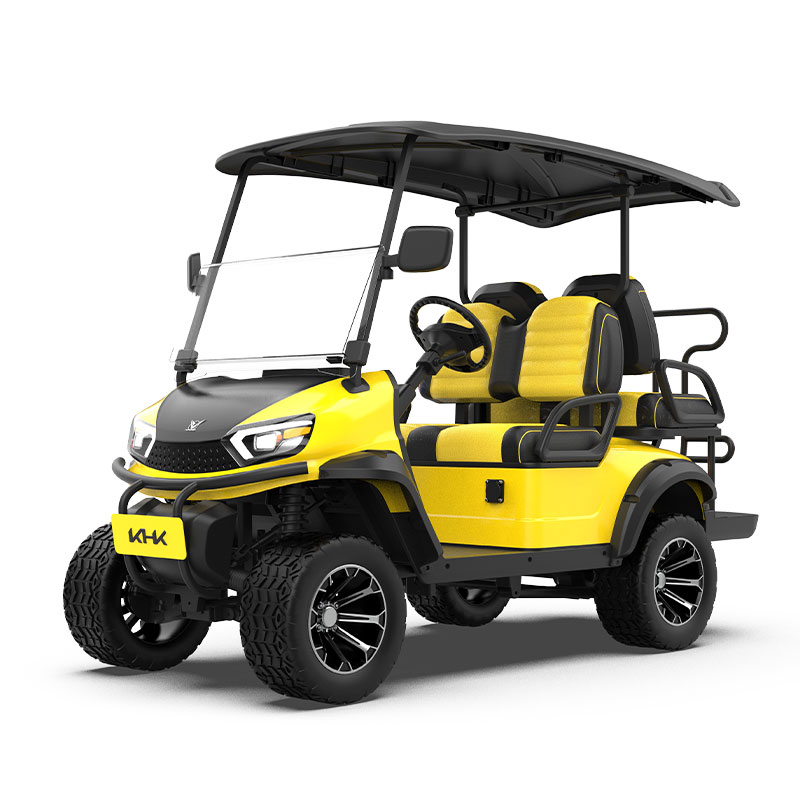 Spacious Comfort
Step into a world of indulgence that envelops you in magnificence. Boasting its ingenious 2+2 seating setup, this golf cart promises abundant space for both your golfing partners and gear. Settle down into sumptuous, ergonomically tailored seats that enfold you during your play, guaranteeing that every second on the putting green is paired with unmatched comfort.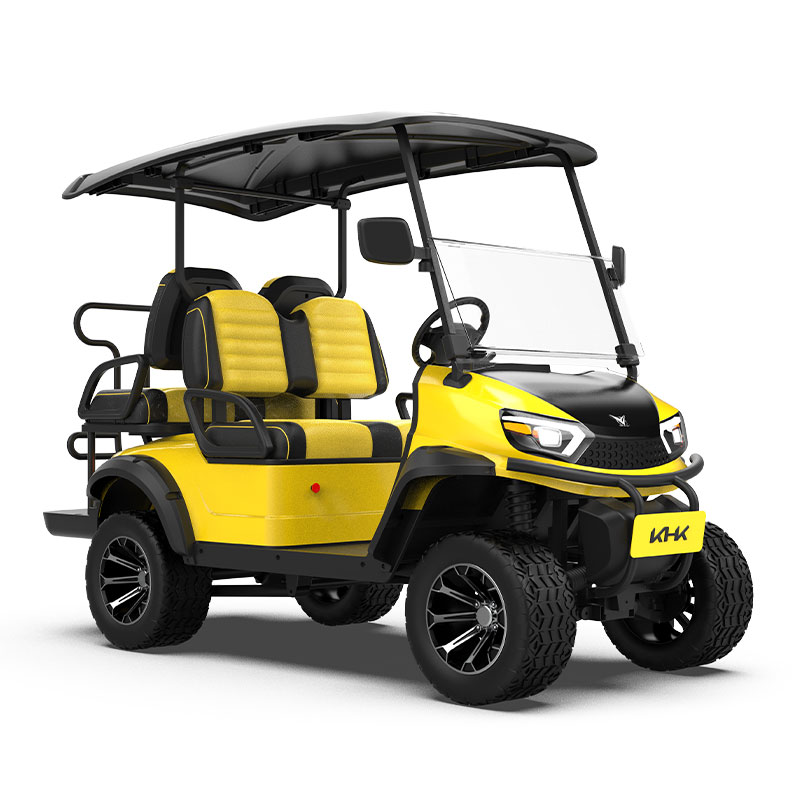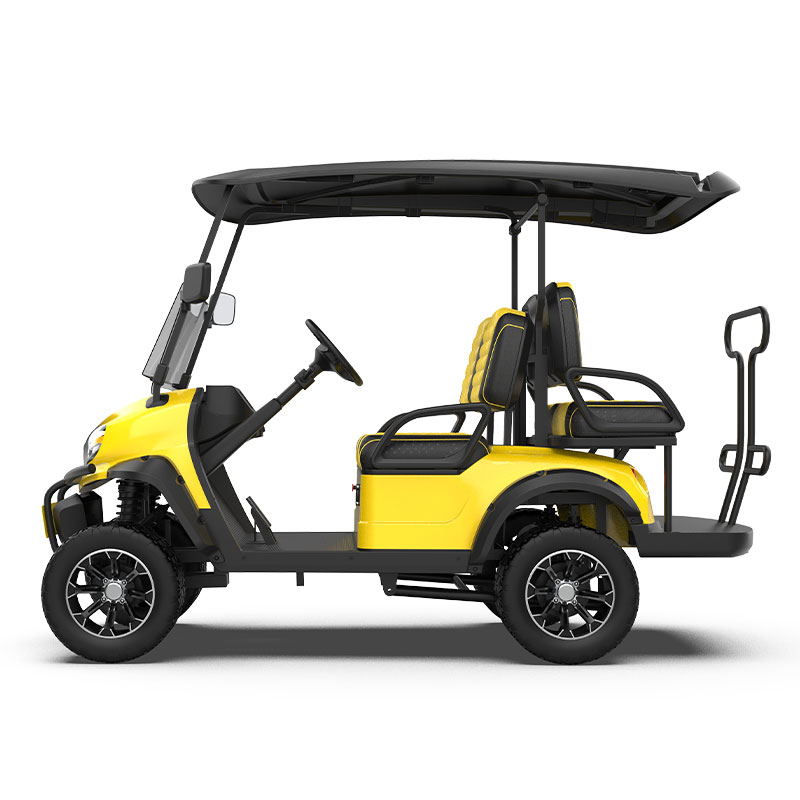 Unrivaled Performance
Outfitted with cutting-edge innovation, the GRL 2+2 Seater Lifted Golf Cart offers unparalleled execution. Its dynamic electric motor provides a serene, zero-emissions expedition that effortlessly maneuvers through diverse terrains, gliding seamlessly over grassy fairways and challenging geographies alike. The heightened suspension setup enhances your journey, granting you access to sweeping views while you progress across the course.

Intuitive Features
By blending in instinctive characteristics, this golf cart transforms into an expression of your wants. An easily manageable control console empowers you, putting the reins in your hands to effortlessly tailor configurations according to your predilections. Offering abundant storage selections, including rear seats that transform into cargo compartments, you enjoy the independence to carry your must-haves seamlessly.

Seamless Connectivity
Stay in touch both on and off the links with the advanced connectivity features of the GRL 2+2 Seater Lifted Golf Cart. The built-in Bluetooth technology lets you wirelessly stream your favorite music while indulging in a game of golf, creating an engaging atmosphere that enhances your overall experience.

Eco-Friendly Brilliance
The GRL 2+2 Seater Lifted Golf Cart transcends the ordinary notion of luxury – it warmly embraces its ecological role. Driven by its electric powertrain, it effectively lessens carbon emissions, enabling you to tread gently on the environment while delighting in your golfing experience. This steadfast commitment to sustainability perfectly aligns with a more environmentally conscious tomorrow, shining a spotlight on your unwavering passion for both the game of golf and the well-being of our planet.

Unleash the Possibilities
Unleash the spirit of adventure with the GRL 2+2 Seater Elevated Golf Cart, as each golfing round transforms into a captivating expedition. Whether you're tackling rolling hills, crossing charming bridges, or savoring the companionship of fellow golfers, this golf cart magnifies your journey, creating a stage for cherished moments on the emerald expanse.
Enhance your golfing voyage with the GRL 2+2 Seater Lifted Golf Cart – a confluence of style and performance, where luxury is the standard. Immerse yourself in the epitome of contemporary golf cart advancement, and watch as your golf rounds transcend into a sphere of comfort, seamless connectivity, and sheer pleasure.